If you've ever cruised down the A3 highway in Hampshire, England, you might have been captivated by the stunning red maple trees lining the road, especially in the fall. What you might not know is that these aren't just any trees; they're a living, breathing memorial to Canadian soldiers who gave their lives during the World Wars.
The Hidden History of the A3 Maples
Planted near Liphook, these 418 maples—Canada's national tree—are far more than just eye candy. Each tree commemorates a Canadian serviceman who trained locally and was stationed at Bramshott, where the Canadian Army had five temporary camps named after the Great Lakes. There was also a sizable hospital here, crucial in the care of soldiers during the tumultuous times surrounding D-Day.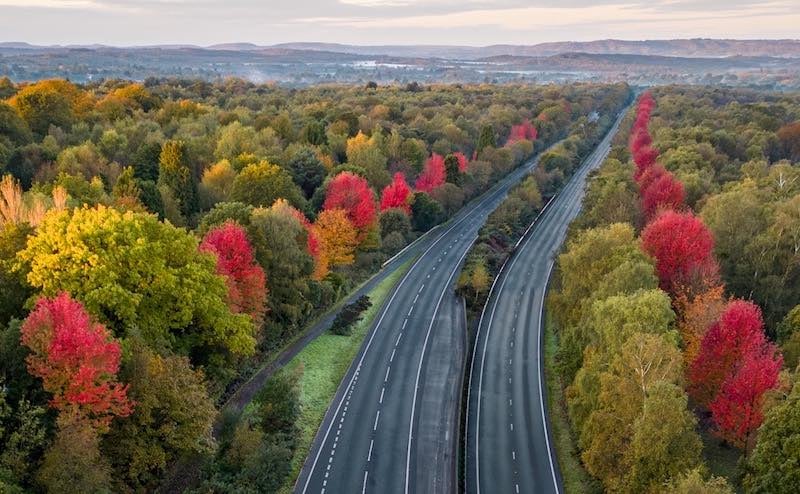 Twinned with Graves, and a Fresh Lens on Memorialization
Each maple is twinned with a soldier's grave. The soldiers from World War I rest in Bramshott Churchyard and St Joseph's Catholic Church in Grayshott, while those who perished in World War II are at Brookwood Military Cemetery in Surrey. The pictures capturing the trees' autumnal glory were recently taken by 29-year-old Mark Chambers. Interestingly, the camera he used was purchased during the pandemic lockdown as a "creative outlet."
Not Just Any Trees
Initially, sycamores stood in the maples' place. However, they became a road hazard and were replaced by maples imported directly from Canada. A plaque accompanies the living monument, installed after World War II, as an everlasting tribute to those who fought for freedom.
Canadian Legacy Immortalized in Nature
The red maple leaf is an iconic symbol on the Canadian flag. These trees not only offer a seasonal burst of color but also echo Canada's monumental role in both World Wars, and the bond between Canada and the UK.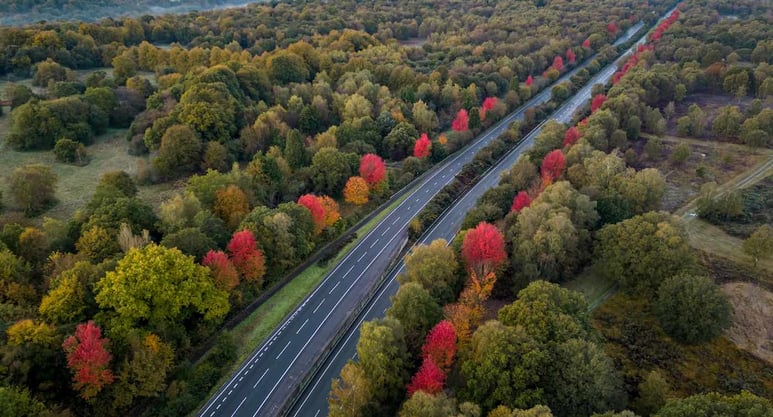 More Than a Scenic Route
The last maples were planted in 1995, on Canada Day no less, by reps from the Canadian Veterans' Association and Royal British Legion. A pedestrian underpass opened in 2008, allowing people to safely cross the motorway and pay their respects.
So the next time you drive down the A3, maybe slow down a little and take in this remarkable tribute. Because those red maples are more than just a pretty face; they're a living memorial to bravery, sacrifice, and international brotherhood