Freight Shipping Between Cali & Texas
We'll help your shipment climb mountains, cross deserts and dodge cowboys.
Request a quote
Service Areas
California Less Than Truckload Service Areas:
Los Angeles, California
San Diego, California
San Francisco, California
Sacramento, California
Texas Less Than Truckload Service Areas:
Dallas, Texas
Houston, Texas
San Antonio, Texas
Austin, Texas
Laredo, Texas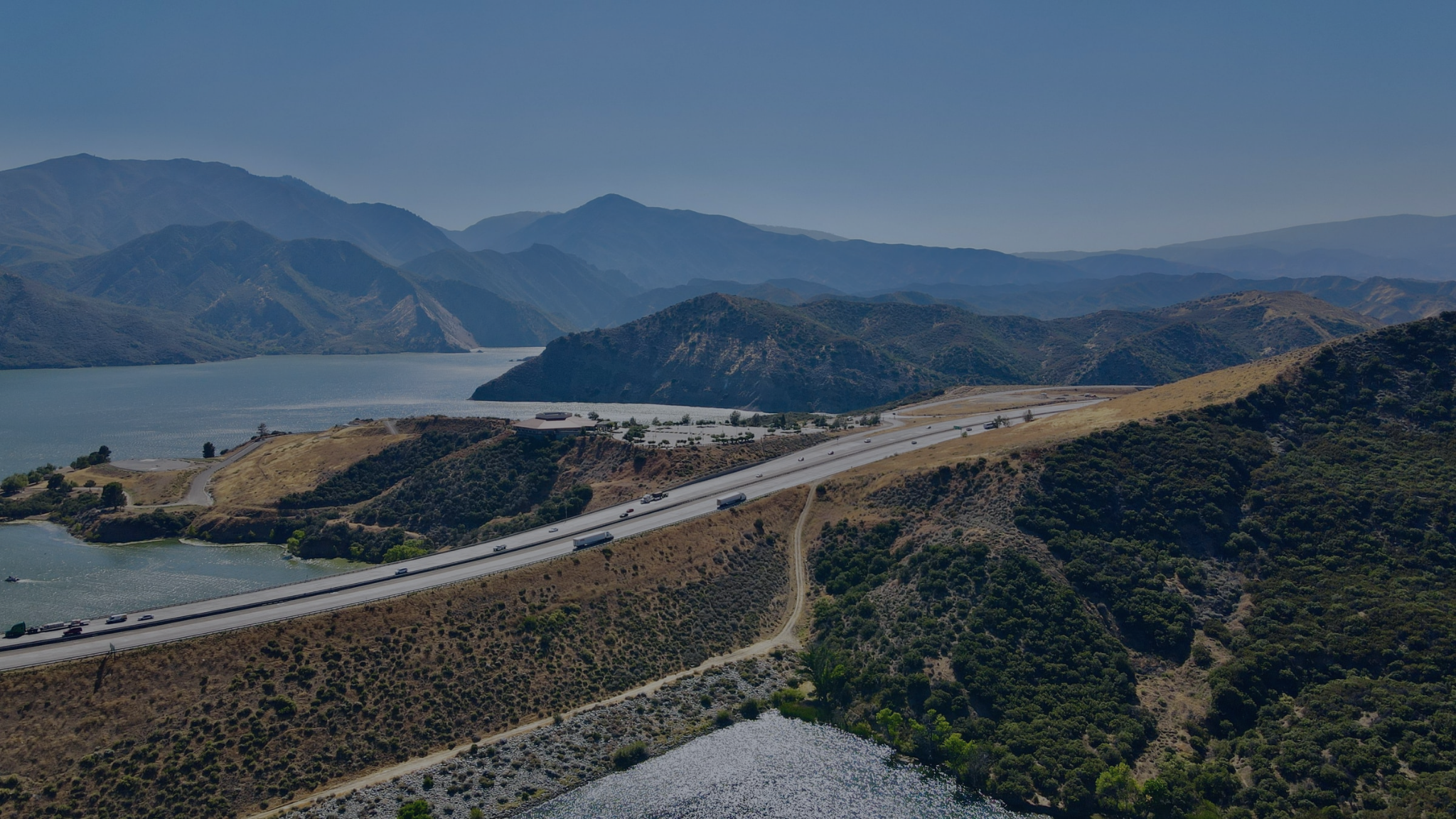 Our M.O.
We know the headache of handling the ins and outs of cross-border shipping, that's why we've created a 5 step process to get your goods across the border, mental-breakdown free.
Choose your Adventure - We'll grant you access to all the rate options across North America. We believe hidden fees are BS so we make sure you're not going to pay more than you should.

Book The Shipment - No stress, no hassle. Our online portal is built to make things smooth as butter.

24/7 Tracking - We provide you with a personal expert who will oversee every aspect of your shipment from beginning to end. You can also log in anytime to get all the juicy details on your freight's whereabouts.

Your Shipment is Delivered - Unharmed and on schedule!

You fall in LOVE with us! - Our mission of empowering excellence ensures that everyone we interact with receives exceptional service beyond their expectations.
Our LTL consolidations and FTL solutions, paired with our nationwide terminal locations in cities like Vancouver, Calgary, Toronto, Montreal, San Francisco, Los Angeles, and Dallas, ensure that we're always right where your shipment needs us.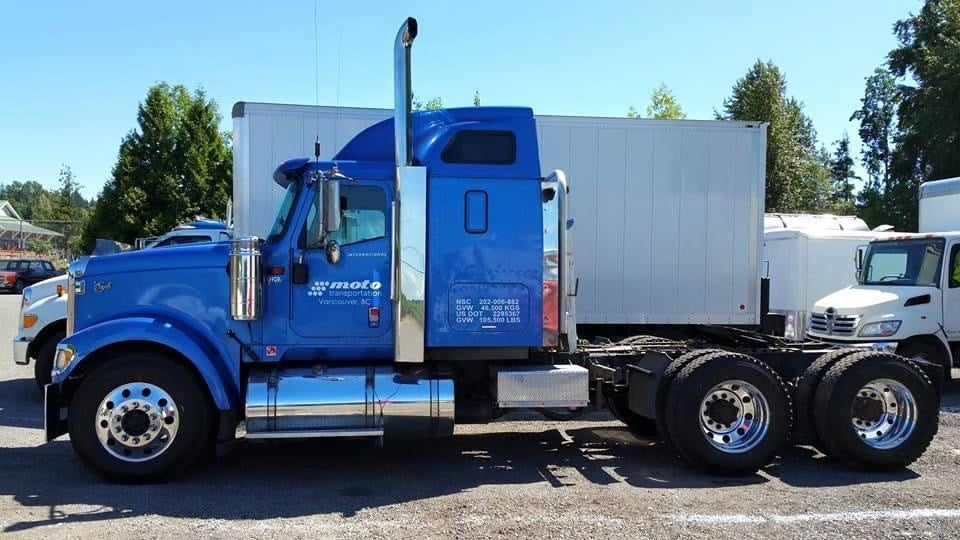 Benefits of shipping LTL
The top perk of shipping consolidated freight is sharing the trailer cost with another shipment from another shipper just like you!
Sharing = Caring... but also Sharing = Huge Savings
Sourcing a reliable consolidation service that can transport your goods across borders seamlessly can be a challenge, but lucky for you this is what we do.
Quote Now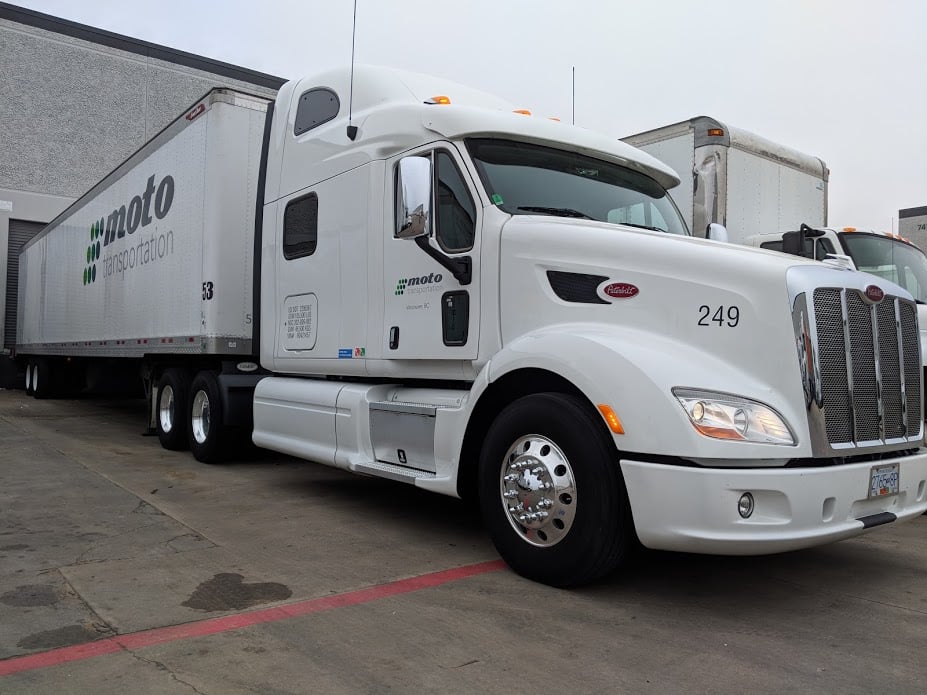 At Moto we'll act as your secret weapon when shipping Dry Van LTL & TL freight over the road between California and Texas.
If you are looking for the best freight shipping company between California to Texas, then you have come to the right place. Our regular scheduled departures from Los Angeles to Dallas give us the power to deliver on your needs. Specializing in LTL we can get the job done even if it grows to a full truckload.
Here are some tips for shipping freight from California to Texas:
Choose the right mode of transportation: Depending on the size, type, and urgency of your shipment, consider your options, Moto has a pricing portal which gives you a large selection!

Work with a reputable shipping company: A reliable and experienced shipping partner can help you navigate the complexities of shipping and ensure your shipment arrives safely and on time.

Plan ahead: Shipping from California to Texas can involve navigating busy highways, so allow enough time for transit and plan ahead to avoid delays.

Label and pack your shipment carefully: Label your shipment correctly and pack it securely to help prevent damage.
Texas Points
Houston, Texas
San Antonio, Texas
Dallas, Texas
Austin, Texas
Fort Worth, Texas
El Paso, Texas
Arlington, Texas
Corpus Christi, Texas
Plano, Texas
Irving, Texas
Lubbock, Texas
Laredo, Texas
Garland, Texas
Frisco, Texas
McKinney, Texas
Amarillo, Texas
Grand Prairie, Texas
Brownsville, Texas
Killeen, Texas
Pasadena, Texas
Mesquite, Texas
Texas Points
Denton, Texas
McAllen, Texas
Waco, Texas
Midland, Texas
Carrollton, Texas
Pearland, Texas
Abilene, Texas
College Station, Texas
Richardson, Texas
Round Rock, Texas
League City, Texas
The Woodlands, Texas
Sugar Land, Texas
Odessa, Texas
Lewisville, Texas
Beaumont, Texas
Allen, Texas
Tyler, Texas
Edinburg, Texas
Wichita Falls, Texas
San Angelo, Texas
California Points
San Bernardino, California
Riverside, California
Corona, California
Rancho Cucamonga, California
Ontario, California
Pomona, California
Santa Ana, California
Irvine, California
Huntington Beach, California
City of Industry, California
Pico Rivera, California
Commerce, California
Fullerton, California
Long Beach, California
Cerritos, California
Compton, California
Torrance, California
Inglewood, California
Anaheim, California
California Points
Hawthorne, California
Chino, California
Garden Grove, California
Montclair, California
El Cajon, California
Fontana, California
Gardena, California
Hayward, California
Rancho Cordova, California
Burlingame, California
Walnut, California
Chula Vista, California
San Leandro, California
Stockton, California
Chatsworth, California
San Jose, California
Fremont, California