Connecting California & Canada
Our consolidations between Cali & Canada are so smooth, it's frightening.
Get your quote
Service Areas
California Less Than Truckload Service Areas:
Los Angeles, California
San Diego, California
San Francisco, California
Sacramento, California
Canadian Less Than Truckload Service Areas:
Vancouver, British Columbia
Kelowna, British Columbia
Kamloops, British Columbia
Calgary, Alberta
Edmonton, Alberta
Toronto, Ontario
Montreal, Quebec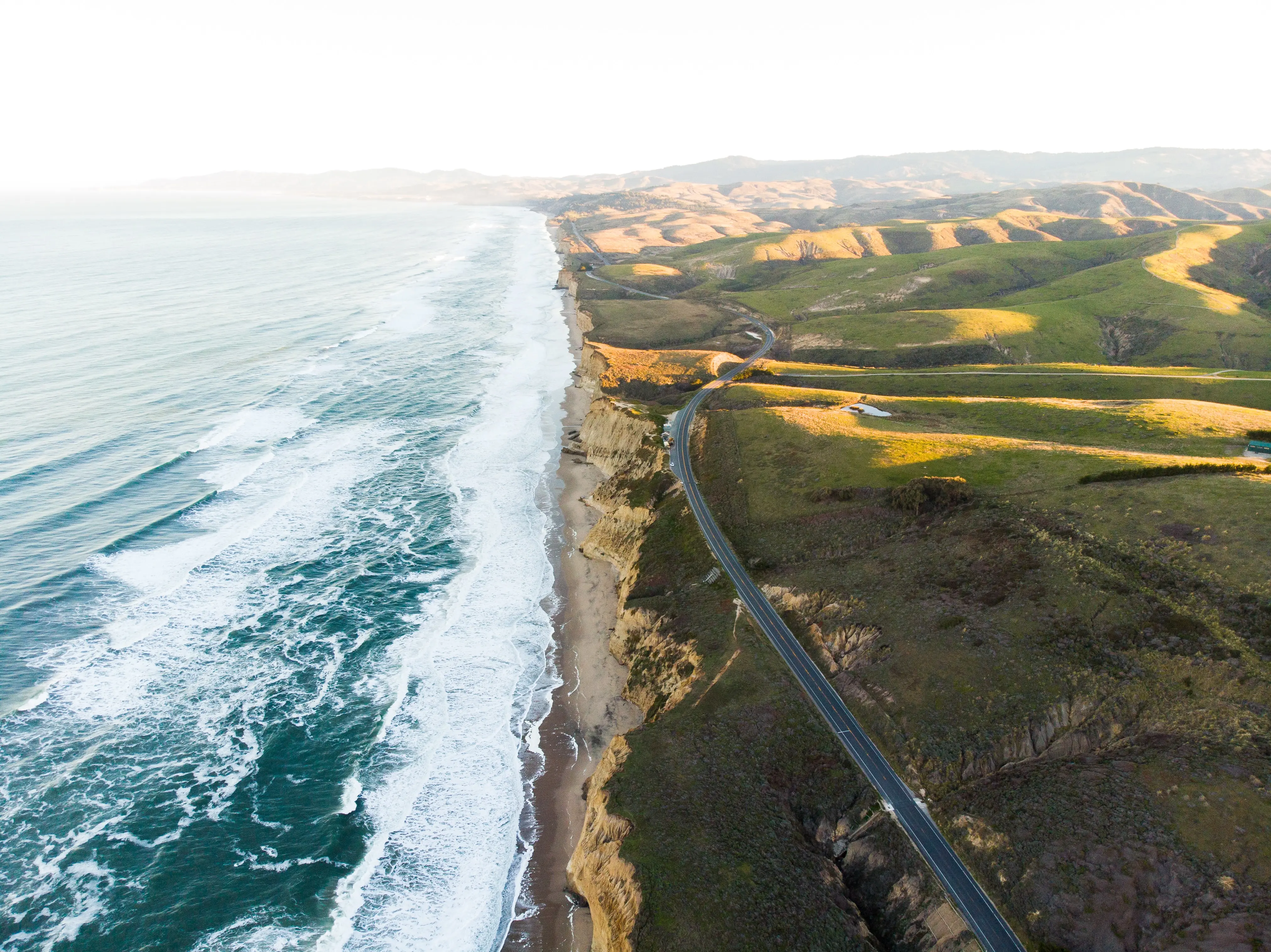 Our M.O.
We know the headache of handling the ins and outs of cross-border shipping, that's why we've created a 5 step process to get your goods across the border, mental-breakdown free.
Choose your Adventure - We'll grant you access to all the rate options across North America. We believe hidden fees are BS so we make sure you're not going to pay more than you should.

Book The Shipment - No stress, no hassle. Our online portal is built to make things smooth as butter.

24/7 Tracking - We provide you with a personal expert who will oversee every aspect of your shipment from beginning to end. You can also log in anytime to get all the juicy details on your freight's whereabouts.

Your Shipment is Delivered - Unharmed and on schedule!

You fall in LOVE with us! - Our mission of empowering excellence ensures that everyone we interact with receives exceptional service beyond their expectations.
Our LTL consolidations and FTL solutions, paired with our nationwide terminal locations in cities like Vancouver, Calgary, Toronto, Montreal, San Francisco, Los Angeles, and Dallas, ensure that we're always right where your shipment needs us.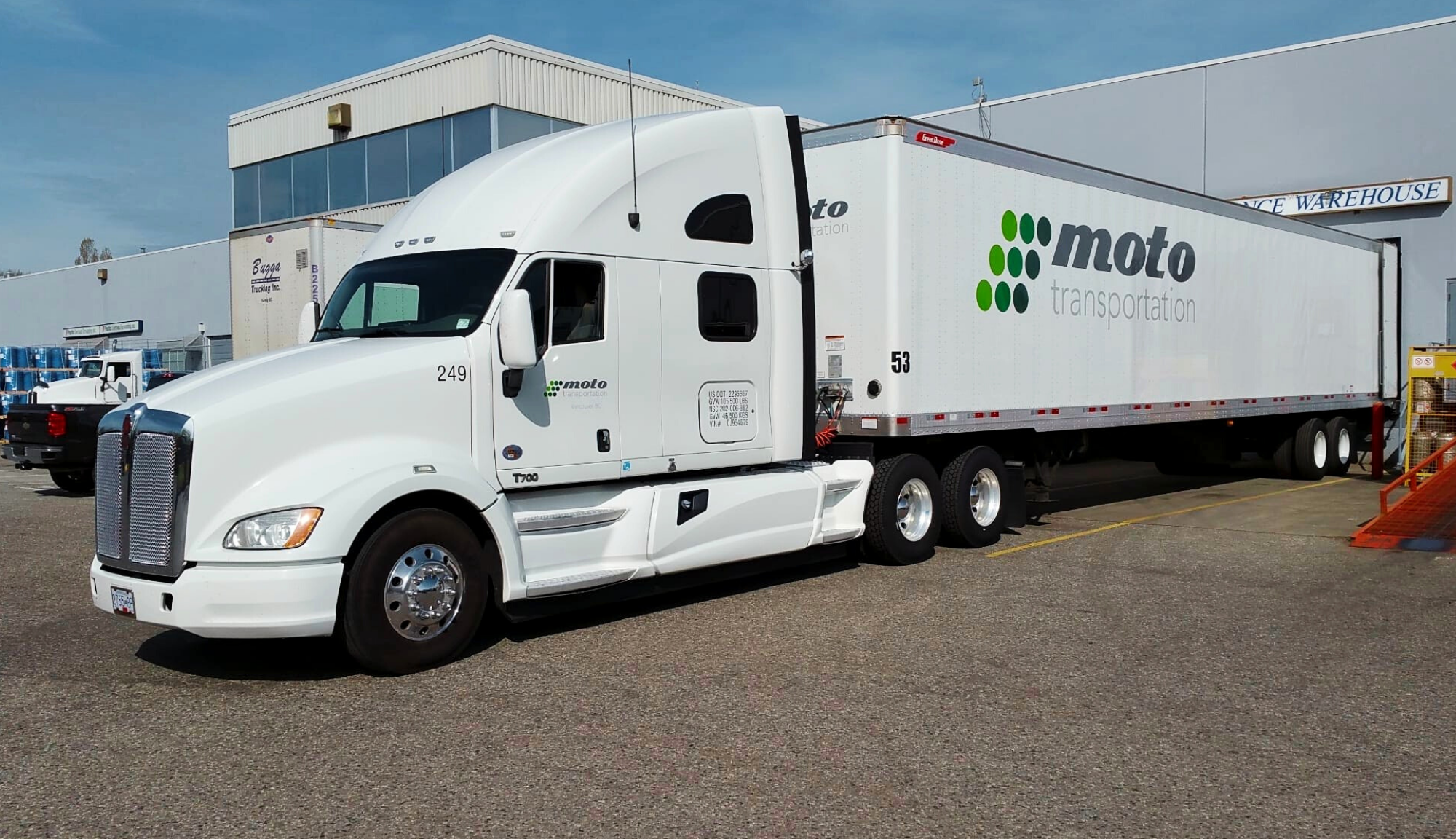 Benefits of shipping LTL
The top perk of shipping consolidated freight is sharing the trailer cost with another shipment from another shipper just like you!
Sharing = Caring... but also Sharing = Huge Savings
Sourcing a reliable consolidation service that can transport your goods across borders seamlessly can be a challenge, but lucky for you this is what we do.
Quote Now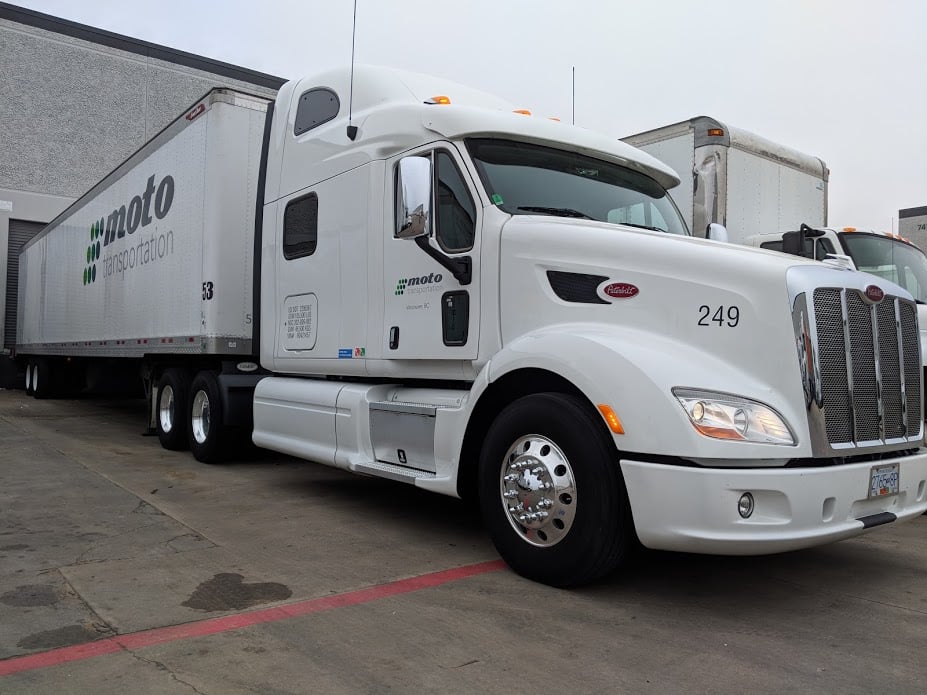 At Moto we'll act as your secret weapon when shipping Dry Van LTL & TL freight over the road from California to Canada.
California to British Columbia
By crushing the hopes and dreams of our competitors in true-capitalist fashion, we've gained the power to keep freight moving from Los Angeles & San Francisco to Vancouver all the time. We do LTL and full truckloads, so whatever it is you're hauling, we can help!
California to Alberta
Our Calgary terminal handles regular shipments to and from California. With daily service to and from Edmonton, we have the majority of Alberta covered for your shipping needs. With daily pick-ups and deliveries in Los Angeles and San Francisco, we can keep wild rose country well within reach.
California to Ontario & Quebec
Shipping long-haul between Los Angeles and Toronto is completely affordable and we're doing pick-ups daily in The Golden State. Don't ask how we pull this off... That's classified.
California / Canada Freight Marketplace
The Californian market and the Canadian market are like Eminem and Dr. Dre (you pick who-is-who). Their trading relationship is tight, and they move high volumes of shipments to one another, mostly via truck. California's economy is the 4th largest in the world, while Canada's is the tenth (we'll get there… watch your back Cali).
Cross Border Customs Clearance
"Oh customs… loathed by most, respected by all. How we fear, revere, and stay clear of you, oh dear, wretched customs!" - William Shakespeare (not really though)
Don't worry, our customs department makes sure your cargo is smoothly transported across country lines, so no need to worry about import/export charges being improperly handled or your stuff being seized. We got you. Got questions? Reach out to our in-house customs team.
California Shipping Tips
We handle the most stressful parts of shipping across borders, but here are some extra ways you can reduce the stress for yourself:
Have your shipments ready EARLY. Traffic sucks in Cali. (Elon never did figure out those traffic tunnels, did he…)
Send your commercial invoices and customs brokerage info BEFORE your shipment is picked up, not after.
Give us 24 - 48 hours notice before we have to pick up your shipment.
Make sure your freight shipment is well-labeled and well-packaged.
Canada Points
Abbotsford, British Columbia
Chilliwack, British Columbia
Mission, British Columbia
Maple Ridge, British Columbia
Langley, British Columbia
Surrey, British Columbia
Delta, British Columbia
Coquitlam, British Columbia
Burnaby, British Columbia
Richmond, British Columbia
New Westminster, British Columbia
Prince George, British Columbia
Summerland, British Columbia
Vernon, British Columbia
Penticton, British Columbia
Oliver, British Columbia
Osoyoos, British Columbia
Whistler, British Columbia
Victoria, British Columbia
Nanaimo, British Columbia
Canada Points
Red Deer, Alberta
Leduc, Alberta
Airdrie, Alberta
Saskatoon, Saskatchewan
Regina, Saskatchewan
Mississauga, Ontario
Brampton, Ontario
Kitchener, Ontario
Guelph, Ontario
Hamilton, Ontario
Cornwall, Ontario
Ottawa, Ontario
Laval, Quebec
Brossard, Quebec
California Points
San Bernardino, California
Riverside, California
Corona, California
Rancho Cucamonga, California
Ontario, California
Pomona, California
Santa Ana, California
Irvine, California
Huntington Beach, California
City of Industry, California
Pico Rivera, California
Commerce, California
Fullerton, California
Long Beach, California
Cerritos, California
Compton, California
Torrance, California
Inglewood, California
Anaheim, California
California Points
Hawthorne, California
Chino, California
Garden Grove, California
Montclair, California
El Cajon, California
Fontana, California
Gardena, California
Hayward, California
Rancho Cordova, California
Burlingame, California
Walnut, California
Chula Vista, California
San Leandro, California
Stockton, California
Chatsworth, California
San Jose, California
Fremont, California