FREIGHT SOLUTIONS BETWEEN CANADA & OREGON
We'll dodge traffic, jump over potholes, and tackle border crossings like it's nothing.
Request a quote
Service Areas
Oregon Less Than Truckload Service Areas:
Canadian Less Than Truckload Service Areas:
Vancouver, British Columbia
Kelowna, British Columbia
Kamloops, British Columbia
Calgary, Alberta
Edmonton, Alberta
Toronto, Ontario
Montreal, Quebec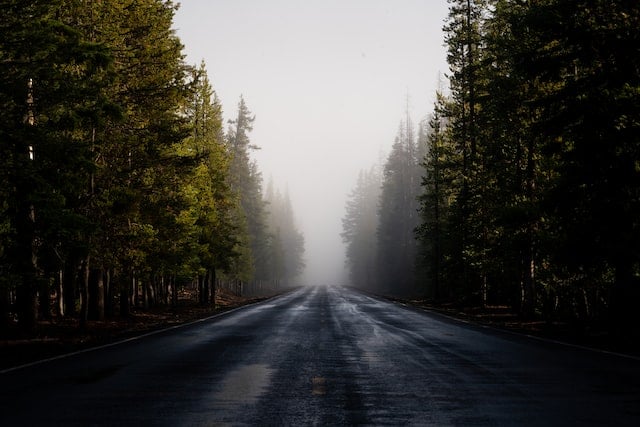 Our M.O.
We know the headache of handling the ins and outs of cross-border shipping, that's why we've created a 5 step process to get your goods across the border, mental-breakdown free.
Choose your Adventure - We'll grant you access to all the rate options across North America. We believe hidden fees are BS so we make sure you're not going to pay more than you should.

Book The Shipment - No stress, no hassle. Our online portal is built to make things smooth as butter.

24/7 Tracking - We provide you with a personal expert who will oversee every aspect of your shipment from beginning to end. You can also log in anytime to get all the juicy details on your freight's whereabouts.

Your Shipment is Delivered - Unharmed and on schedule!

You fall in LOVE with us! - Our mission of empowering excellence ensures that everyone we interact with receives exceptional service beyond their expectations.
Our LTL consolidations and FTL solutions, paired with our nationwide terminal locations in cities like Vancouver, Calgary, Toronto, Montreal, San Francisco, Los Angeles, and Dallas, ensure that we're always right where your shipment needs us.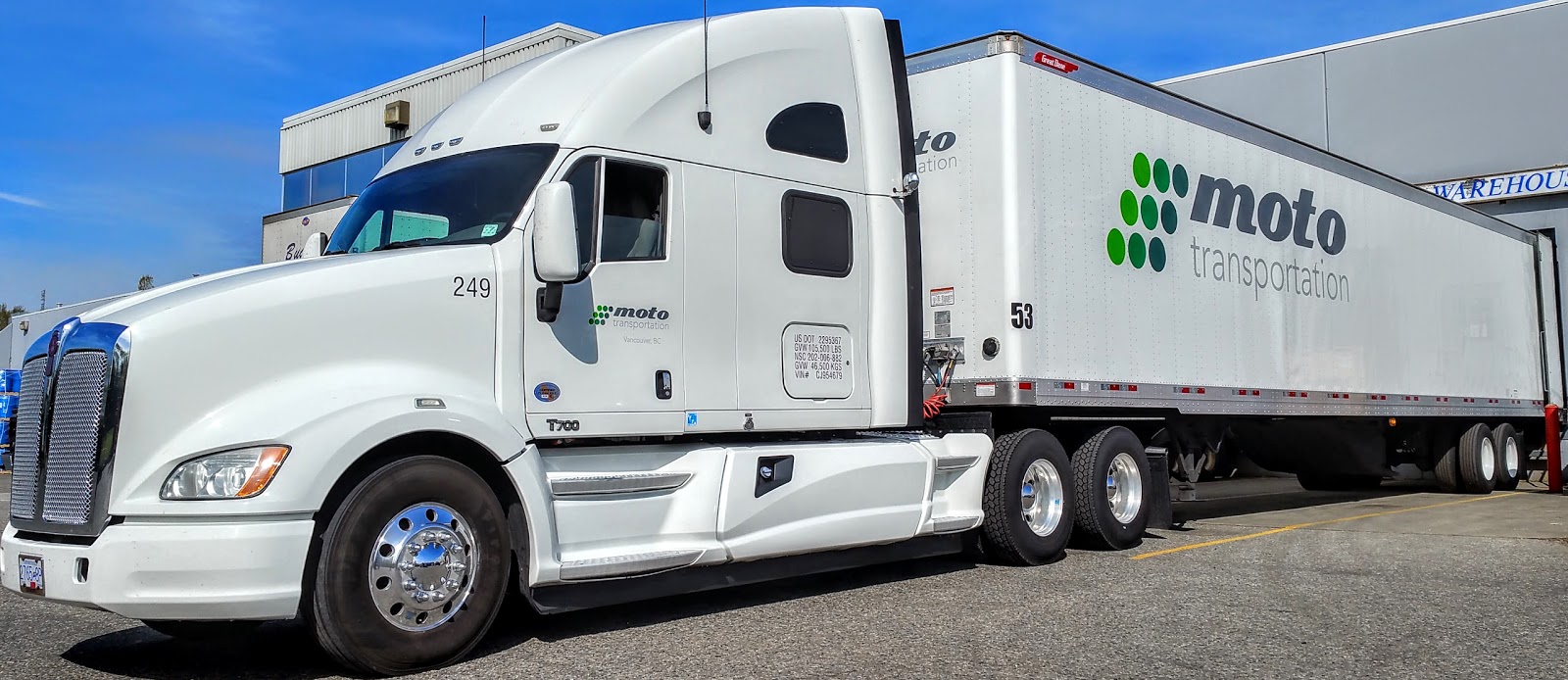 Benefits of shipping LTL
The top perk of shipping consolidated freight is sharing the trailer cost with another shipment from another shipper just like you!
Sharing = Caring... but also Sharing = Huge Savings
Sourcing a reliable consolidation service that can transport your goods across borders seamlessly can be a challenge, but lucky for you this is what we do.
Quote Now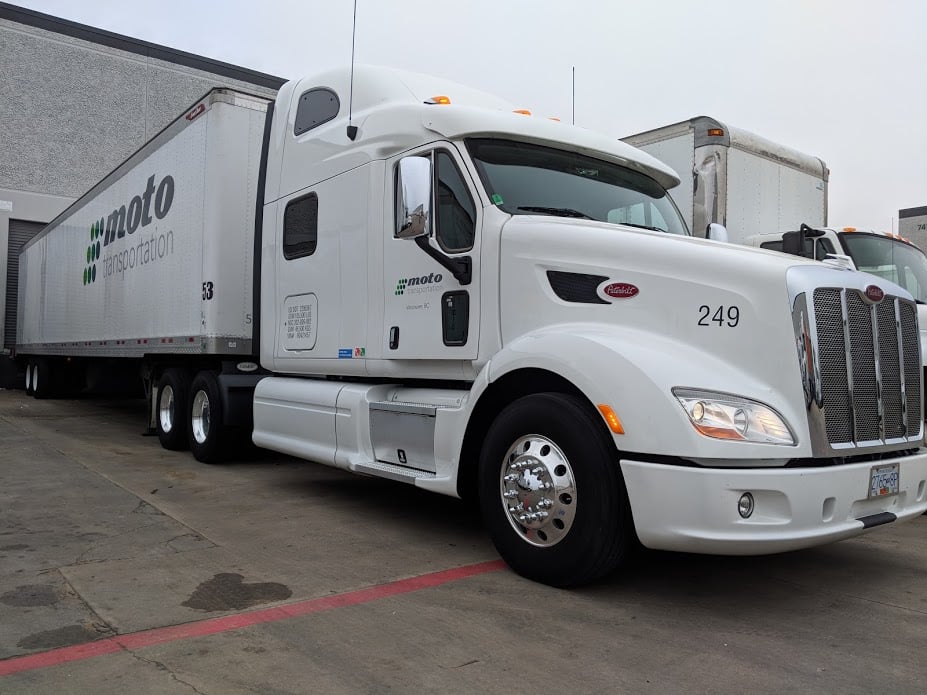 Oregon Shipping Tips
We handle the most stressful parts of shipping across borders, but here are some extra ways you can reduce the stress for yourself:
Pick a top-notch shipping company with expertise in cross-border shipping... like Moto ;)
Get your customs broker ready to sail through customs clearance (we've got your back on this too...)
Wrap your items up snug as a bug in a rug to ensure a safe journey.
Give us all the juicy details on what's inside your shipment and what's required so we can avoid any surprise fees.
Standard insurance covers $2/lb of damaged goods, but if you've got valuable treasures, consider splurging on extra coverage!
Select the best shipping method based on speed and cost. We'll even hook you up with a pricing portal that lists all your options.
Make sure the recipient will be there to greet your shipment at the scheduled time. We'll do our best, but this helps us avoid a missed delivery.
Include all necessary customs documentation with the shipment.
Sit back, relax, and let us handle the heavy lifting. We'll keep you in the loop every step of the way!
Canada Points
Abbotsford, British Columbia
Chilliwack, British Columbia
Mission, British Columbia
Maple Ridge, British Columbia
Langley, British Columbia
Surrey, British Columbia
Delta, British Columbia
Coquitlam, British Columbia
Burnaby, British Columbia
Richmond, British Columbia
New Westminster, British Columbia
Prince George, British Columbia
Summerland, British Columbia
Vernon, British Columbia
Penticton, British Columbia
Oliver, British Columbia
Osoyoos, British Columbia
Whistler, British Columbia
Victoria, British Columbia
Nanaimo, British Columbia
Canada Points
Red Deer, Alberta
Leduc, Alberta
Airdrie, Alberta
Saskatoon, Saskatchewan
Regina, Saskatchewan
Mississauga, Ontario
Brampton, Ontario
Kitchener, Ontario
Guelph, Ontario
Hamilton, Ontario
Cornwall, Ontario
Ottawa, Ontario
Laval, Quebec
Brossard, Quebec
Oregon Points
Portland, Oregon
Eugene, Oregon
Salem, Oregon
Gresham, Oregon
Hillsboro, Oregon
Bend, Oregon
Beaverton, Oregon
Medford, Oregon
Springfield, Oregon
Corvallis, Oregon
Albany, Oregon
Tigard, Oregon
Aloha, Oregon
Lake Oswego, Oregon
Grants Pass, Oregon
Keizer, Oregon
Oregon City, Oregon
McMinnville, Oregon
Redmond, Oregon
Bethany, Oregon
Tualatin, Oregon