In a strategic move poised to revolutionize urban transportation, Joby Aviation, a pioneering company in electric vertical take-off and landing (eVTOL) aircraft, has selected Dayton, Ohio, as the home for its primary aircraft production facility. This decision connects Joby's cutting-edge eVTOL technology with the historic birthplace of aviation, famously associated with the Wright Brothers.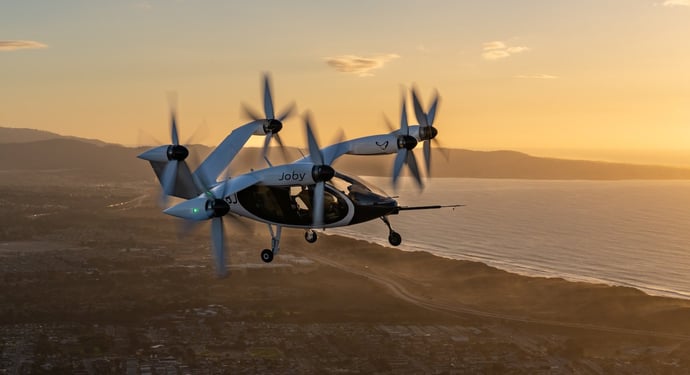 A Legacy of Innovation and Growth
The new facility, situated near the Dayton International Airport, holds ambitious objectives. It is projected to have the capacity to produce up to a staggering 500 aircraft annually and promises to create approximately 2,000 high-skilled jobs, a significant boon for the local workforce. Joby Aviation is fully committed to this venture, with plans to invest up to $500 million in the project. This investment will be further complemented by state incentives and the potential backing of the U.S. Department of Energy.
Honoring Aviation's Pioneers
Speaking about this remarkable milestone, JoeBen Bevirt, the Founder and CEO of Joby, aptly acknowledged the historical significance, stating, "We're building the future of aviation right where it all started, in Dayton, Ohio." The choice of Dayton not only pays homage to aviation's pioneering Wright Brothers but also solidifies Joby's mission to usher in a new era of aviation that is quiet, efficient, and environmentally friendly.
Aircraft Designed for the Future
Joby's eVTOL aircraft, the cornerstone of this visionary enterprise, is engineered to carry a pilot and up to four passengers at speeds reaching 200 mph, offering a substantial range of 100 miles. What sets this aircraft apart is its "revolutionary quiet noise profile," making it virtually imperceptible against the urban soundscape. This innovation is poised to redefine urban transportation as we know it.
Global Impact on the Horizon
Joby Aviation's vision extends globally. They plan to leverage their cutting-edge eVTOL aircraft to create aerial ride-sharing networks in cities across the world, with the ambitious launch date set for 2025. Collaborative efforts with industry giants like Delta and Uber underscore the far-reaching implications of this venture.