It's hard to know what to do when you're new to the shipping world, especially LTL.
With confusing acronyms, industry terminology, and your shipping quality and company's profit on the line – you can feel stressed out just thinking about it.
The good news? We're here to help!
We've got the top five mistakes when hiring LTL companies so you can avoid the pain of choosing the wrong company to carry your precious goods.

What Are LTL Trucking Companies?
Less-than-truckload (LTL) shipping is the transportation of small loads that do not require a full truck.
LTL companies generally weigh in pounds and price by classes that account for:
Density
Ease of handling
Value
Stowability.
Each of these factors is a measure of how transportable your shipment is.
We've outlined how these factors affect your specific freight class for LTL shipping companies determination in the table below.
LTL Characteristic

How it Affects Freight Class

Density

The density of something measures how much space it occupies relative to its weight
Shipping high-density items are less expensive because they are compact and easy to ship
Shipping low-density items are more expensive since they are bulkier or more awkward

Stowability

Stowability is how easily a commodity can be loaded and unloaded, and how easily it can be shipped with other stuff
Freight that's perishable, flammable or highly breakable is hard to stow
Because it is less stowable, it will be more expensive and in a higher freight class

Handling

Handling is determined by how much special attention your shipment requires
Hazardous or fragile cargo may require extra handling
If your freight is harder to handle, it will cost you more and the freight class will be higher

Liability

Liability refers to the risk of theft, freight damage, or damage to other items in the LTL shipment.
Higher liability translates into higher costs and a higher freight class.
Classes range from 50 to 500, with anything under 15,000 pounds classed as LTL. If your shipments exceed 15,000 pounds or require a full truckload (FTL), then you should consider FTL vs LTL services.
Using an LTL service to transport your cargo has its advantages. It's faster than parcel carriers and less expensive than FTL shipping. Instead of having one carrier driving your packages across the country for days or weeks at a time – causing delays, missing deliveries and higher rates due to fuel costs – your cargo will likely be transported by several companies using smaller vehicles in shorter distances, resulting in more reliable delivery times at lower prices.
Businesses with anywhere between one to 10 partial pallets can save money by transporting their goods via LTL compared to standard parcel carriers. While this doesn't mean there aren't any benefits to using those companies for your small shipments, if you're sending multiple packages over 25 pounds per day then it may be worth considering an LTL carrier instead.
5 Common Mistakes When Hiring LTL Companies
As you begin to look into LTL shipping companies and consider your options, there are 5 common mistakes that all shippers should avoid making.
These common mistakes when hiring LTL companies are:
Not asking for references
Choosing the cheapest company
Missing the fine print
Hiring the wrong trucking company
Not asking the right questions
Mistake 1: Hiring the Wrong Trucking Company
It's simple to think that all LTL trucking companies are equal: They simply connect your load to its destination, right?
Not quite.
Loads can be extremely valuable, and you cannot risk hiring a trucking company with a poor reputation or no reputation at all – you need a reputable company that you can trust with your business. Without them, there is no guarantee of security or skillful handling of your products. Reputable companies usually have reviews available to check out and are known for their customer service; they also won't charge an arm and a leg for their services.
Reputable companies also tend to be straightforward when placing their bids – they will tell you exactly what they will do and how much it'll cost upfront. Companies that seem shifty are probably up to no good, so avoid hiring them at all costs!
You can trust that ship is going to get done when you work with Moto. We offer a decade of trucking transportation expertise and promise we'll work on crushin' in, without crushing your stuff.
Mistake 2: Missing the Fine Print
Watch for hidden fees. LTL carriers may add a fuel surcharge, a location surcharge (if they have to pick up or deliver in an unfamiliar place), and brokerage charges – in addition to the standard line-haul fee. Some will charge an additional amount if you provide any information after the freight quote has been given.
Don't make assumptions about what's covered by insurance. Check carefully to find out exactly how much your items are insured for during transit, whether there are restrictions on coverage (such as weight or type of items transported), and whether you can purchase extra coverage if needed.
Confirm the terms of the agreement before signing anything. Make sure you get a copy of everything so there are no surprises later on. And don't forget to review every piece of paperwork before signing it so there aren't any discrepancies between what was promised and what was actually agreed upon in writing.
Mistake 3: Not Asking the Right Questions
Before you begin working with an LTL trucking company, you need to make sure you're asking the right questions.
In particular, there are three things you need to make sure you ask LTL freight companies about:
Insurance (their freight insurance as a carrier, and your cargo insurance)
Pricing, quoting, and billing practices (their process, payment cycles, and how extras get paid)
Turnaround time (how soon you can be serviced, and how long it will take to deliver the goods)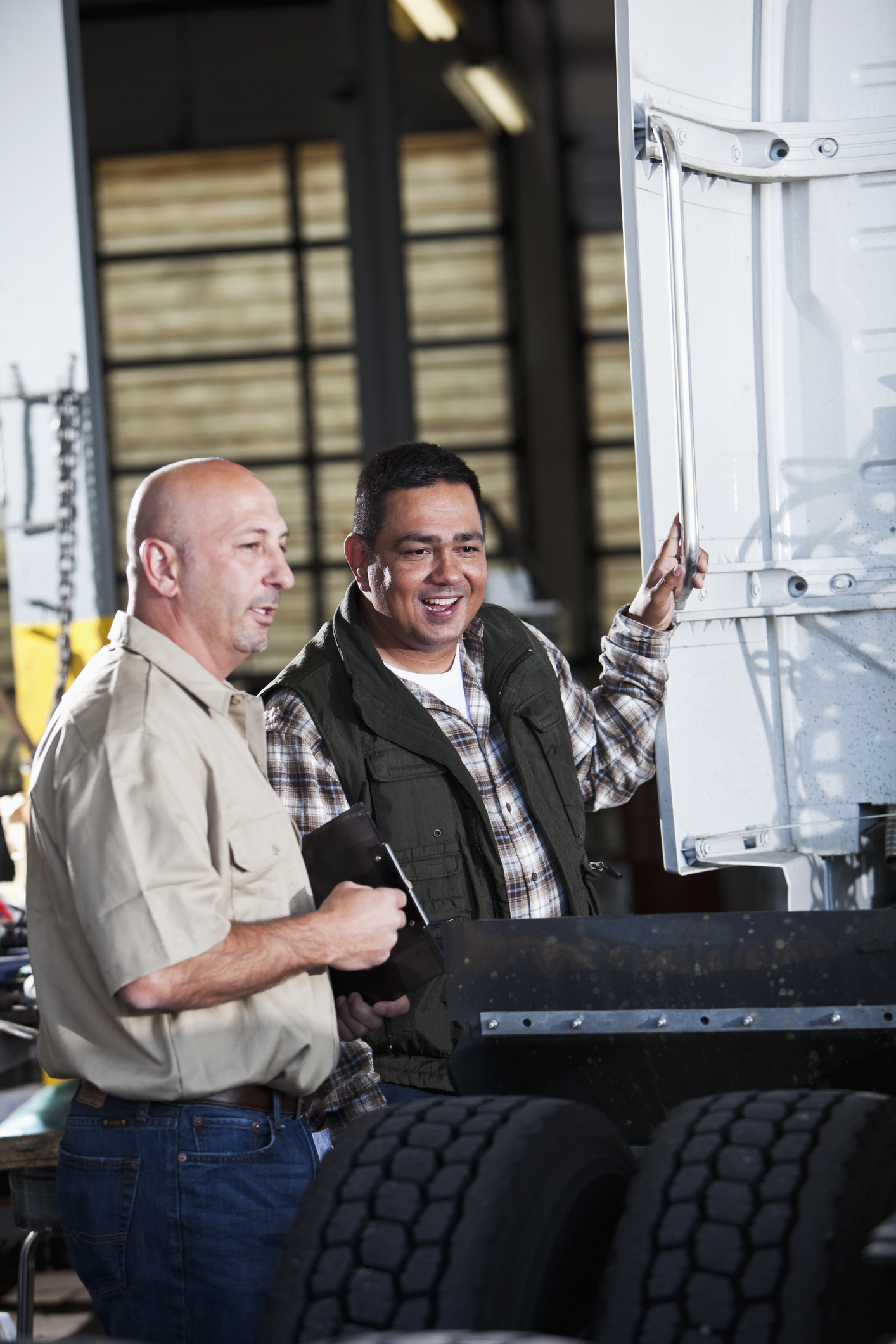 Let's get into each question you need to ask before signing up for any LTL shipping companies:
Ask about insurance. Insurance is a huge consideration for any company that offers LTL services. It's not mandatory, but most LTL companies get freight insurance to protect themselves and customers from any liabilities that may arise from lost or damaged goods. Look for a company that has freight insurance, and ideally, you would want to work with a team like Moto who has a 0.01% damage rating, and a 98% on-time performance rating. That way, you know your stuff isn't likely to even get damaged or lost in the first place.
Ask about pricing and billing practices. Putting in a request for quotes (RFQs) with multiple providers can help to ensure that you get the best deal available on your shipment, but there are other factors to consider when it comes to price. You should also ask how carriers handle their billing practices, especially if they charge by weight or want to charge extra fees outside of standard shipping charges based on mileage or services rendered at delivery or pick-up (such as extra labour or other accessorials).
Ask about turnaround time. The amount of time it takes for an LTL carrier to pick up your freight and then deliver it should be comparable across different companies – but don't just take their word for it! Ask them how long it will take each step along the way, including what days they pick up freight and where exactly they deliver on those days (some shippers only deliver within certain postal codes). Some carriers may even offer expedited options if you need something faster than usual - just make sure they're transparent before making any commitments. You should also ask if they offer tracking, so you can keep tabs on your cargo as it moves through the route.
Once you are satisfied with the answers, you can feel confident that you can move forward with a company you can trust, like Moto. At Moto, we're happy to answer any questions, and won't shy away from keeping it real, so you know exactly what to expect when you work with us.
Mistake 4: Not Asking for References
An easy way to avoid having to choose between LTL freight companies is by asking for references.
References for LTL transportation companies can tell you:
How the company operates
What their level of service is like
How they handle things when problems arise
If delays or damage occur often
Ask them for two or three recent references from people who are similar to you in terms of industry and location as well as the type of products they ship (like food and chemicals).
If you're a new business, ask for references that have been clients for less than a year. If you don't hear anything back within 24 hours, it could be because the company doesn't want you to contact that reference and may be hiding something they don't want you to know about.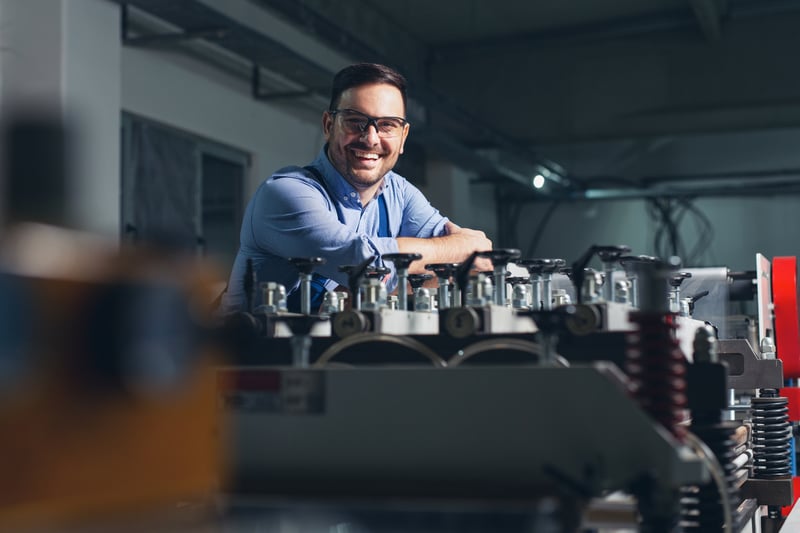 Be sure to call or email each reference with questions such as:
How long have they used this LTL carrier?
What do they like most about using them?
What do they like least about using them?
What are some examples of ways in which this company has provided outstanding service?
What are some examples where this company has made mistakes and how did they resolve them?
Would you recommend this company?
We at Moto have dozens and dozens of happy customers who have become long-term clients. That's because we focus on long-term relationships built on mutual success – so you know when you ask for a reference, you won't be disappointed to hear what our clients have to say!
Mistake 5: Choosing the Cheapest Company
When choosing a LTL shipping company to handle your LTL needs, you want to make sure that they're going to provide you with the service you need. Often, the cheapest option will end up costing more in the long run because you may be paying for services that aren't getting used but are still part of your bill.
However, just because a company charges higher rates doesn't mean they'll provide higher quality or better customer service – you need to do your research and choose a company that's right for your needs. When comparing companies, make sure you're comparing apples to apples – if one company is including services or features that another isn't, it could completely change their rates and make them seem more expensive than what they actually are. If price is important to you, look into options like bundling deliveries into one load so that you can reduce your cost per mile.
Other things that can cost you extra when you use LTL delivery companies include:
Power tailgate use
Re-delivery or missed calls
Storage of undelivered freight
Tradeshow delivery
Bonded carrier shipment fee
The most important takeaway here is that price isn't always an indicator of quality. If there's a cheaper option available but it doesn't meet all of your shipping needs, then it should be disregarded in favor of another company who will give you exactly what's required – a company like Moto. We can customise a shipping strategy that works for your needs and budget, and get you stuff where it needs to go, safely and on-time.
Tips for Choosing LTL Shipping Companies
Alright, it's time to make a choice.
But before you do that, you need to check out these tips for choosing LTL shipping companies. That way, you can avoid the mistake of trusting the wrong team with your business' own reputation.
Tip 1: Find an Experienced Provider
If you're a newbie when it comes to LTL shipping and are searching for "LTL trucking companies near me", you'll want to make sure that the company you hire is experienced in the market.
Experience matters for several reasons.
First, there's more to LTL shipping than simply putting a pallet on a truck and having it driven away. Experienced freight companies in Canada will be able to offer advice on how to best pack your pallets so that they arrive safe, secure and undamaged at their destinations. The right kind of packaging can also help keep shipping costs down by reducing the chances of damage – so not only will your goods arrive safely, but you won't lose money because of breakage or theft.
In addition to packaging advice, an experienced provider is going to know which type of equipment is best for your needs. They'll also be able to provide different options for pricing that fit within your budget constraints as well as any environmental goals you may have set forth (for example: finding a freight carrier who uses biodiesel fuel rather than traditional diesel).
Tip 2: Get the Right Equipment for Your Needs
From the largest LTL trucking companies to the smallest, there are a variety of types of equipment that could meet your needs.
The right trailer for you will depend on the size and type of cargo you're shipping.
Some common kinds of trucking equipment you will see when researching freight companies Canada include:
Box truck
Dry van
Flat deck or flatbed
Reefers (refrigerated trucks)
Conestoga trailers
Each piece of LTL equipment has its advantages, and not all LTL providers have all kinds of equipment so consider your options carefully when deciding which makes the most sense for your business.
Some goods, like fresh foods and pharmaceuticals shipped by Reefers are not typically shipped by LTL due to the longer nature of an LTL trip. Make sure the freight services in Canada you're considering work for the goods you are sending!
Tip 3: Reputation is Everything
The number one mistake that people make when hiring LTL providers is trusting the wrong people without looking into who they are, and how they do business. That can be a huge problem for your company because you can leave the fate of your cargo in the wrong hands, and make your customers in turn, unhappy.
When you are dealing with LTL companies, it should be easy to find out what their reputation is like by asking the following questions:
How long have they been in business?
What is their safety record?
Are they up to date on technology? How do they track the order?
How long have they worked with their business partners (drivers, delivery partners)?
Are they a bonded carrier?
Don't skip this tip, or you could be in hot water with your own customers for choosing a disreputable team.
Tip 4: Availability is key
The fourth tip you should consider when hiring an LTL company remembering to check their availability.
You may ask, "What kind of availability?"
Well, there are several different types of availability to consider with LTL companies, as outlined in the chart below.
| | |
| --- | --- |
| Availability Considerations for LTL Companies | Description |
| LTL Service Area | How far can the company deliver your shipment? Can they make deliveries across interstates or just within your city or state? What about Canada and Mexico? If you need shipping services in these other countries, make sure the LTL shipping company you hire has that capability. |
| Freight Services | Does the company offer other freight services like ocean shipping or air freight? Do they also have rail and trucking capabilities, including flatbeds for oversized loads? Some companies are better equipped than others for a specific type of shipment, so it helps to know exactly what kind of delivery you will be entrusting them with. |
| Pickup Availability | Are there any offices nearby where the LTL carrier can pick up a shipment from your business location? Will they deliver to my customer's address in a timely manner? This is especially important if you want deliveries made on specific days or times. |
Tip 5: Geographic Needs
Ultimately, for your LTL shipping service to be effective, it must deliver your goods to the right location when you need them there. So make sure you know where LTL companies can deliver to and when they need to be delivered.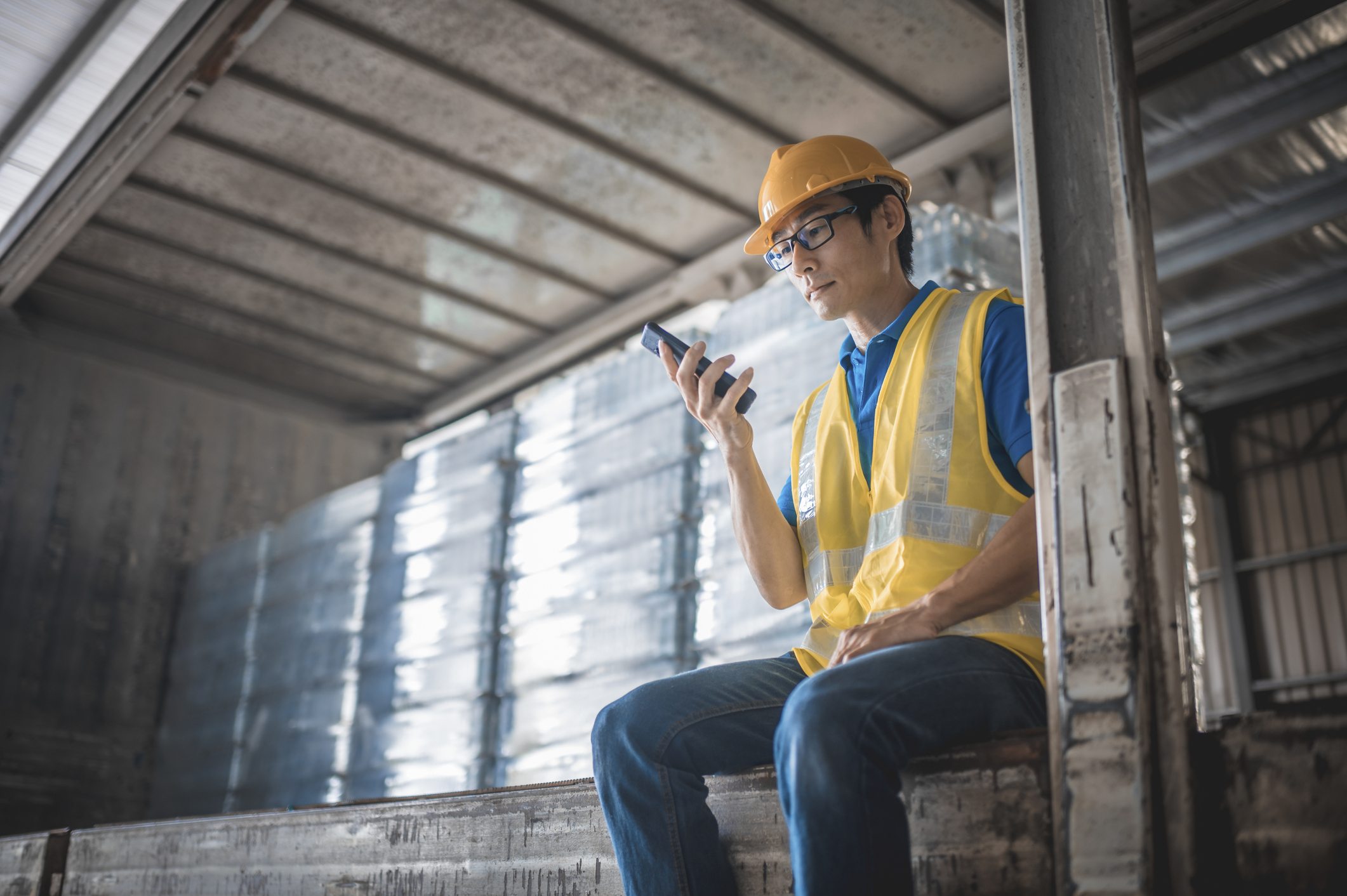 The last thing you want is a lack of drivers available at the time that makes it impossible for shipments to reach their destination on time (or at all). That's why research and communication are key in this area. No matter how stellar the reviews are or how much experience a company has, if they can't get your shipment where it needs to go, then they aren't the right choice for you.
Moto offers you a simple departure schedule that you can check out when you're considering choosing us as your main freight LTL carrier. That way, you can quickly see how fast and just where we go, with the click of a button.
Conclusion
In this post, we've covered the ins and outs of working with LTL companies, and maybe more importantly, how to avoid working with the wrong ones.
With the right freight company Canada, your business will be able to avoid the hassles we mentioned above. If you choose wisely, you can save yourself a lot of money and hassle in the long run and forge a partnership with an LTL shipping company you can trust.
The next time you have a shipment going to or coming from somewhere, don't make these mistakes – choose a reputable provider like Ship Moto! We value transparency, honesty, and are always ready to git r'done right and on-time.
Contact us to book your LTL freight, or check out our FAQs so you can get more information about how we can help make LTL easy.