Yellow Corp. is in the midst of ongoing negotiations regarding financing for its bankruptcy proceedings. The company, based in Nashville, Tennessee, has attracted the interest of several parties willing to provide financial support during its winding-down phase. These negotiations are anticipated to extend until August 15.

Leading the bankruptcy discussions is Yellow's prominent attorney, Patrick Nash, a partner at Kirkland & Ellis. Notable participants in these negotiations include Estes Express Lines, a less-than-truckload (LTL) competitor; MFN Partners, a hedge fund; and other entities that have joined the fray following a hearing on August 9.

Estes Express Lines, headquartered in Richmond, Virginia, has reportedly submitted term sheets outlining their proposition to lend Yellow a substantial sum of $230 million. This offer comes subsequent to the most recent hearing. Notably, Estes ranks 14th on the Transport Topics Top 100 list of the largest for-hire carriers in North America. However, a spokeswoman from Estes Express Lines refrained from commenting on their involvement in these proceedings.

In the realm of LTL carriers, Estes Express Lines occupies the fifth spot in terms of size. Prior to its closure on July 30, Yellow held the position of the third-largest less-than-truckload carrier, narrowly preceding Estes. Additionally, Yellow secured the 13th place on the for-hire Transport Topics 100 list.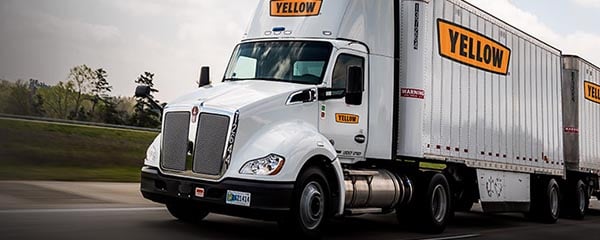 Nash expresses optimism regarding the involvement of at least one of these entities, with MFN serving as the largest shareholder of Yellow. Nash anticipates that either MFN or another party will present a definitive offer for a loan.

Nash elaborated, stating, "I have optimism that we'll have one of those parties posting; maybe we'll have both of those parties posting, which will make this even more interesting. But we think we're going to have at least one of those parties posting, willing to put in money on a junior basis, on terms and conditions that work for the pre-petitioned secured parties as well as for the debtors."

Should this scenario materialize, Nash believes that this arrangement would prove more favorable than the financing offer proposed by funds associated with Apollo Global Management. Notably, both Estes and MFN are offering loans that would rank lower in the repayment hierarchy compared to Apollo and other lenders.

Apollo Global Management extended an offer encompassing a short-term loan intended to refinance over $500 million of Yellow's debt. Notably, this offer was put forth prior to Yellow filing for Chapter 11 bankruptcy on August 6. Yellow holds the prerogative to replace the Apollo offer if they come across an alternative with more appealing terms.

Representing Apollo, Dennis Dunne, a partner at Milbank, conveyed that the investment group is open to collaborating with parties interested in providing financial support to Yellow. This collaboration, however, would entail a subordinate position to Apollo in terms of repayment.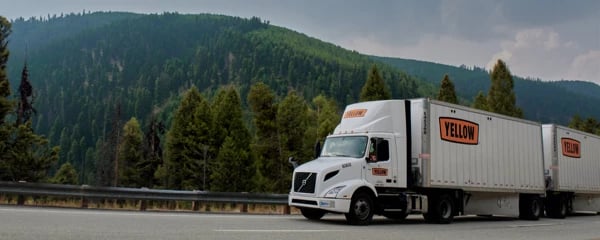 MFN, currently offering "junior" loan terms that position the shareholder similarly to Estes in the repayment queue, is also focused on promoting the most favorable terms. Eric Winston, a partner at Quinn Emmanuel Urquhart & Sullivan representing MFN, emphasizes the importance of a fair process that supports a robust marketing strategy.

"We want to make sure whomever is the [debtor-in-possession] lender… it allows for the estate to have a robust marketing process [and] doesn't give a leg up to anyone that is interested in bidding… [whoever that is] should be the most efficient economically, but efficient to allow for that robust marketing process," Winston asserted.

With an upcoming hearing scheduled for August 15, presiding Judge Craig Goldblatt is steering the proceedings toward maintaining Yellow's closed assets in prime condition for potential buyers. The bankruptcy judge granted approval for a disbursement of $1.5 million to cover utility payments for Yellow's 311 transportation centers, of which the company owns 169.