In a recent update on Yellow Corp.'s bankruptcy proceedings, it seems that the company's estate is moving towards a smooth and tidy conclusion, as revealed during a hearing in a Delaware bankruptcy court held on Friday.
According to Yellow's legal counsel, all objections related to asset bidding procedures, debtor-in-possession (DIP) financing, and the use of cash collateral to facilitate the winding down process have been successfully resolved. Judge Craig Goldblatt has given his approval for these orders.
Allyson Smith, a partner at Kirkland & Ellis and Yellow's attorney, mentioned that the process of selling the company's assets is well underway. There's significant interest, with hundreds of parties signing confidentiality agreements to access the asset data room. An astonishing 120 indications of interest were reported.
Estes Express Lines, a less-than-truckload carrier, currently stands as the leading contender to acquire Yellow's portfolio of 170 terminals. Estes submitted a stalking horse bid of $1.525 billion, surpassing a $1.5 billion bid from rival LTL carrier Old Dominion Freight Line. It's important to note that a stalking horse bid sets a minimum valuation for assets in bankruptcy.
Initial indications of interest for some service centers have been quite promising, with values ranging from two to eleven times the appraised value. An auction for the terminals is scheduled for November 28, and all bids must be submitted by November 9. The proceeds from these terminal sales are expected to be sufficient to repay the company's secured creditors.
Yellow also owns a substantial fleet of rolling stock, consisting of approximately 12,000 tractors and 35,000 trailers. While the condition and value of these assets may vary, some late-model units acquired in 2021 could fetch substantial sums, whereas older units might only be worth salvage prices. The deadline for bids on the rolling stock is October 13, with a potential auction on October 18.
The company's debtor-in-possession financing package includes up to $212.5 million in funds from hedge funds Citadel and MFN Partners. Citadel is contributing $100 million, while MFN will initially provide $42.5 million, with the possibility of an additional $70 million.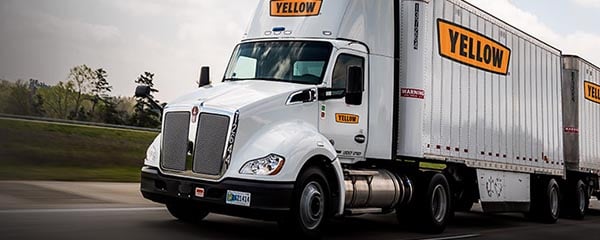 This DIP financing package prevailed over a prior offer from Apollo Global Management, which was initially considered the only viable option when Yellow filed for bankruptcy. MFN Partners, which acquired more than a 40% equity stake in Yellow in July, is actively working towards maximizing proceeds from the liquidation, with a goal of providing something for shareholders after settling claims from secured and unsecured creditors.
Despite these developments, certain issues still need resolution, including pension fund withdrawal liabilities estimated at over $6.5 billion and Yellow's lawsuit against the International Brotherhood of Teamsters. The company claims the union obstructed a proposed change of operations that could have saved Yellow.
While many details are yet to be finalized, the recent progress in Yellow Corp.'s bankruptcy proceedings indicates a cooperative effort among all parties involved, and the court has expressed its appreciation for this collaborative approach. The company's shares are set to be delisted from Nasdaq, marking another step in this ongoing process.