Trucks are a necessary part of the modern world. Whether carrying cargo to customers or distributors, trucks are a crucial part of how we move products around. These vehicles have been around for generations, but they still have the same basic design since they were first invented: an engine attached to wheels and a trailer to transport goods.
However, that doesn't mean these vehicles don't come in different shapes and sizes! From cargo trailers to flatbeds and more, there are many different types of truck trailers that can be utilized in certain situations – from LTL to FTL.
In this article, we'll go over some common types of truck trailers and help you decide what type might be right for your next project, and to help clear up some of the jargon about types of trailers you can encounter when working with a trucking transportation provider.
9 Different Types of Trailers
Everything in our world today practically passes through trucking transportation at some point. And with an endless supply of new ideas and products entering the market each year, and demand stretching supply chains around the world and across borders, it's evident now more than ever that there is a need for a wide variety of trucks to run on the road.
And because of that, there are almost as many possibilities for different types of trailers to exist in the world today. That can get confusing, and we are always happy to field FAQs, but getting the scoop on a quick rundown of common trucking types can help make your trucking transportation experience a smooth one.
There are nine common types of different types of trailers used in trucking transportation:
Flatbed Trailers
Dry Van Trailers
Refrigerated Trailers
Step Deck Trailers
Extendable Flatbed Trailers
Removable Gooseneck Trailers
Conestoga Trailers
Dump Trailers
Side Kit Trailers
Let's get into the details on each!
#1: Flatbed Trailers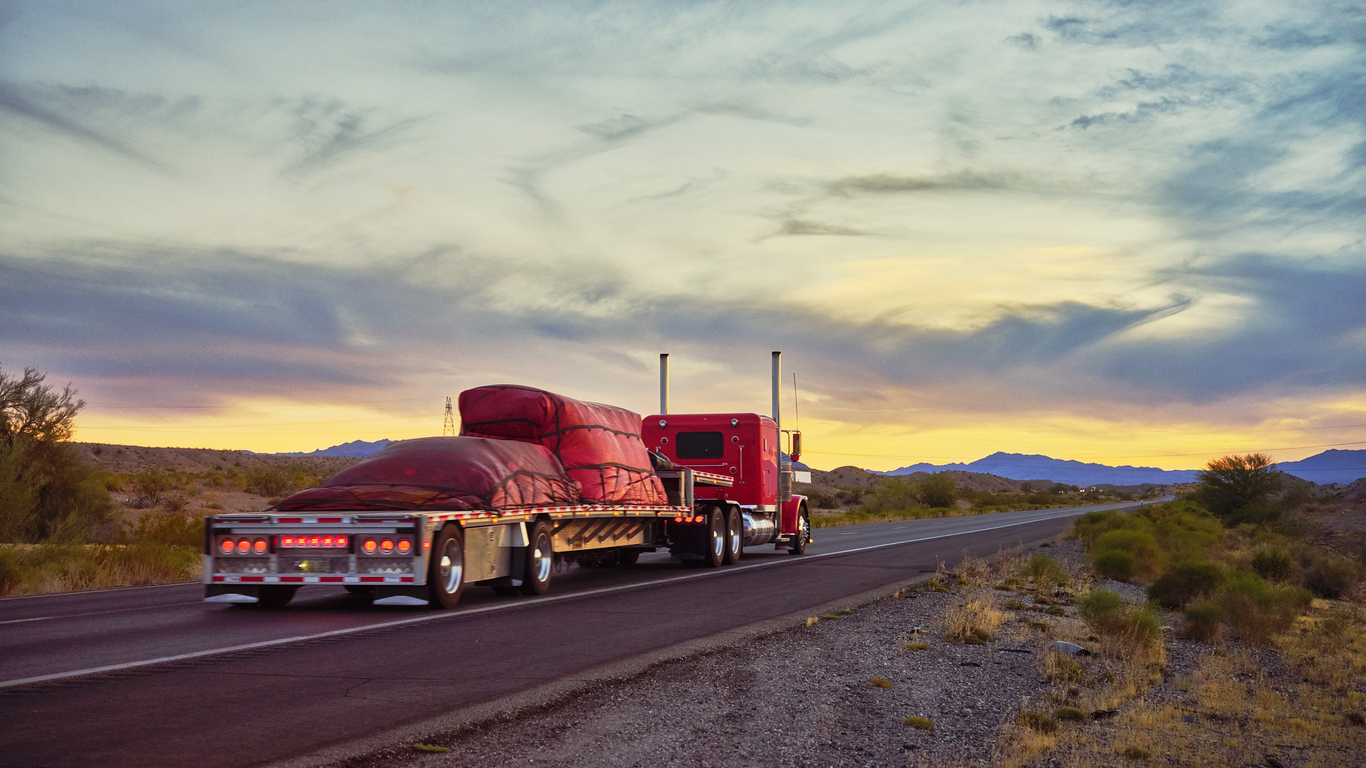 Flatbed trailers are the most common type of trailers used for transporting cargo that does not require any special handling or protection from the elements.
The flatbed trailer is popular for hauling cargo such as furniture and appliances. This type of trailer is also used to transport large items that need to be transported on an open bed, such as lumber or pipes.
Best For: Freight that can be exposed to the elements and bulky, large items that wouldn't fit in an enclosed trailer.
#2: Dry Van Trailers
Dry vans make up two-thirds of all trailers on the road today. They are a type of trailer used to haul general freight, and can be found in any size from 28 to 53 feet long.
The most important aspect about dry vans is that they protect contents from theft, damage, and weather. The fully enclosed design prevents items from being stolen off the back of the trailer while in transit or parked at a loading dock waiting to be unloaded. A dry van can also act as an insulator for perishable goods such as food or pharmaceuticals that need protection from heat or cold during shipping.
Best For: General freight that doesn't need climate control, but does need cover from the elements.
#3: Refrigerated (Reefer) Trailers
Refrigerated trailers, often called Reefers, are used to move hot and cold contents. These types of trailers have a cooling unit that keeps the temperature inside the trailer below freezing so that the contents don't spoil. It's the only type of trailer that can handle perishable items due to its temperature control abilities. These trailers maintain a temperature of -20 to 80 degrees Fahrenheit inside the trailer.
Commonly transported in these types of trailers include:
Flowers and fresh plants
Frozen food
Fresh fruits and vegetables
Dairy
Pharmaceuticals and medications
Best For: Freight that needs to be protected from the elements and requires temperature control, such as food or pharmaceuticals.
#4: Step Deck Trailers
Step deck trailers are ideal for taller loads, such as construction materials, lumber and other building materials. These types of cargo don't have to be boxed in containers or pallets. They just need to be bunched together so they don't fall out. Step decks are also helpful if you need to transport something that is over 8 feet tall (taller than a person).
Step decks come in two different styles:
Single drop
Single drop stretch
The table below shows the difference between these two types of trailers.
| | |
| --- | --- |
| Types of Trailers | Description |
| Single drop | Standard flatbeds that drop to lowboy heights. These have the same weight and length restrictions as standard flatbeds. |
| Single drop stretch | A single drop stretch extends up to 63 feet to allow for larger loads. The maximum cargo load is 80,000 pounds. |
Best For: Loads that exceed typical height limits for flatbeds and need easy forklift access for unloading.
#5: Extendable Flatbed Trailers
Extendable flatbed trailers are used to haul large and heavy loads, both in terms of weight and size. They can be used to haul cargo that is too long or too tall for other types of trailers. These trailers work just like flatbeds, with no walls or roof. However, they can be extended to increase the cargo space. For example, a 43 foot long flatbed can be extended to up to 80 feet long!
Trailer beds are extended by releasing the pin connecting two sections and pressing the brakes of the truck, which sends the extended portion of the trailer bed outward.
These trailers have no walls or roof, so they must be covered with tarps, canvas or another type of material to protect the load from the elements.
| | |
| --- | --- |
| Maximum Legal Limit for Trailer Type | Measurement |
| Weight | 43 000 pounds |
| Length | 80 feet |
| Width | 8 ½ feet |
| Height | 8 ½ feet |
Best For: Hauling freight that is exceptionally long, such as wind turbines.
#6: Removable Gooseneck (RGN) Trailers
Removable Gooseneck (RGN) Flatbed Trailers are used for hauling heavy, oversized loads that require a ramp to load and unload. These trailers are much like lowboys or step-deck trailers except that they have a gooseneck on the truck hitch that allows for a variety of uses.
The gooseneck trailer has a flatbed in the back with a ramp that can be raised or lowered depending on the load. The gooseneck itself allows you to use this trailer for hauling anything from construction equipment to heavy machinery.
Gooseneck trailers are generally used for hauling heavy or oversized loads. This type of trailer is great for hauling machinery, farm equipment and construction materials. The flatbed allows you to haul large amounts of cargo while the gooseneck allows you to raise and lower the ramp in order to load and unload larger items.
Best For: Long and tall freights such as heavy equipment that needs to be driven onto the trailer.
#7: Conestoga Trailers
Conestoga Trailers get their name from the roll-up tarp-on-frame system that mimics Conestoga wagons that carried people and cargo in the old west. As one of the most popular specialized trailers in the industry, these trailers utilize a moveable tarp system to maximize space for a variety of loads. This flatbed-type trailer with a tarp protects cargo, supports oversized loads, and allows freight to be loaded quickly.
Advantages of these types of trailers include:
Freight handling capabilities are diverse
When loading docks are occupied or unavailable, this solution can be useful.
With its moveable tarp system, it is easier to load and unload thanks to the ease of access by multiple forklifts.
Best For: Oversized loads that need protection from the elements and freight that needs easy access for unloading and loading.
#8: Dump Trailers
Dump trailers are used for hauling heavy materials, and it's not just gravel that gets hauled in one of these. Dump trailers are often used in construction, landscaping and agriculture. The dump trailer can be used for many different types of materials that require hauling. Wood, dirt and gravel are all common uses for dump trailers. However, there are many other materials used in construction and landscaping that benefit from using a dump trailer.
Dumps use slide-in ramps as standard features, so you can load up small to medium-sized equipment with ease. Various lengths, capacities, axles and dimensions are available for dump trailers depending on the job at hand.
Best For: Loads that need to be loaded or unloaded by dumping, such as sand, soil, or aggregate.
#9: Side Kit Trailer
Best For: Packing materials that do not require containers or packing materials that cannot be packed.
Tips for Choosing the Right Types of Trailers for Your Needs
When choosing a trailer to haul your freight or when discussing your options with your transportation provider, it is important to consider several factors. You will need to decide what type of cargo you are going to haul and how much cargo that you will be hauling.
You will also need to find an appropriate partner in order for them to handle your cargo and deliver it safely. A partner like Moto.
There are many variables to consider when choosing the right trailer for your needs, including capacity, weight and size restrictions. It is important to understand the laws in your state regarding hauling cargo as well as what type of equipment is required for different types of cargo.
Tip #1: Consider Your Cargo Type
The first thing to consider when choosing a truck trailer is what you will be transporting. You want your cargo to be lightweight, but not too small or large. This way, the trailer won't be overfilled or under-stuffed with cargo.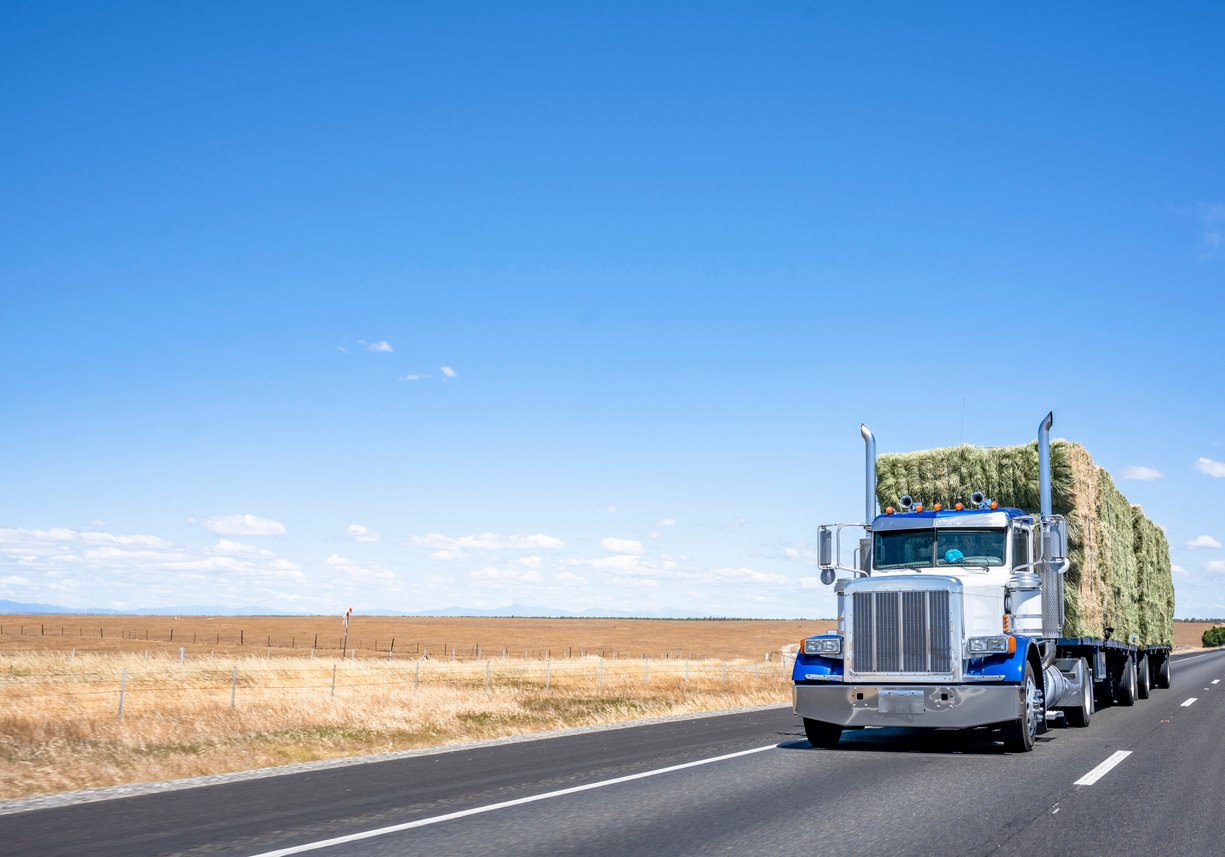 The weight of your cargo should also be taken into account; if it's too heavy for a certain type of truck trailer, and you're driving long distances frequently (or even infrequently), then this could put unnecessary strain on other components of your vehicle.
If you have frequent loads and unloads like construction sites or factories where products are being unloaded onto conveyor belts, then consider getting one with a hydraulic assist because these types can open up quickly so that workers don't have to wait around while they're loading things into their vehicles.
Tip #2: Consider Your Cargo Size
The next step in choosing your truck trailer is to consider the size or format of your cargo. Some trailers are designed for specific types of cargo, such as refrigerated or flatbed trailers. You need to know what size and format your goods are before you choose a type of trailer.
Trailers come in two main sizes: standard length and long haul length. Standard length trailers range from 8'6″-14′, while long haul trucks can be 53′-56′ long! Additionally, they can be as wide as 8'5″and nearly 14′ tall!
Tip #3: Find the Right Partner for Your Cargo
Keep in mind that as you are searching for a shipping partner, it's important to choose one that can provide the right trailer for your cargo. Your choice should also be reliable and able to deliver on time.
A good shipping partner will have a good reputation for safety, quality trailers, and customer service. If this sounds like what you're looking for, then we hope you'll consider us! We've been helping companies move their products across Canada and over the border into the US and beyond – and we'd love to help yours too!
FAQs
How Long Can Trucks and Trailers Be?
The maximum length for a truck trailer combination is determined by the length of the tractor portion of your vehicle, not by how long your trailer is! Some jurisdictions allow longer trucks and trailers than others do. Having an idea of these types of sizes is helpful when planning your next shipment out.
The length limit for trucks and trailers will depend on your vehicle type and the state where you are driving. The length may be in the range of 48 to 53 feet.
In Canada, the same general considerations apply. Maximums for trailers are typically around 16.2 meters or about 53 feet. Each province has slightly different rules and expectations, so it is important to consider these before shipping your next load.
Are Trailers Considered Commercial Vehicles?
Not all trailers are considered commercial vehicles. Trailers that are used for personal use only, such as a trailer pulled behind your car to haul your camping gear, are not considered commercial vehicles. However, any type of trailer used for business purposes is considered a commercial vehicle, which is likely what you need.
For example, if you own a few ice cream stores, and need supplies delivered to each location from a warehouse, you would need a commercial truck to transport those items.
Additionally, according to the Federal Motor Carrier Safety Regulations, a Commercial Motor Vehicle is defined as 1 of 3 things:
The gross combination weight rating of the vehicle, or gross combination weight over 11,794 kilograms. This is whichever is greater, inclusive of towed units with gross vehicle weight ratings, or gross vehicle weight of over 4,536 kilograms (10,000 pounds), whichever is greater.
Gross vehicle weight or rating of 11,794 kilograms or more
It does not fall within either of the first two definitions but is designed to carry sixteen or more passengers, including the driver.
Any vehicle that transports hazardous materials, regardless of size.
Conclusion
So, when you're ready to make a decision about how you'll send your next shipment, remember that there are plenty of options out there. And while we hope that this article has given you some information on what those options might be and where they come from, we can always help you figure out which types of trailers, formats, and types of shipping would work best for your specific needs, and even take care of other 3PL services like customs brokerage and clearance.
Contact Moto's reliable, knowledgeable team today to get started, or simply fill out a quote request to get things moving for your business.