Whether you're a business owner, manager, or employee, everyone has stress in their jobs.
Creating efficiencies and making things run smoothly can help reduce that stress for everyone involved, but that level of composure can often be hard to find. Throw in the ever-changing conditions related to supply chain management and logistics due to global conflict and challenges.
So, what's a business to do?
Outsourcing a part of your business that can be done more effectively and efficiently than in-house is a great way to release some pressure in your growing, busy business.
One thing you can leave to the pros?
3PL logistics.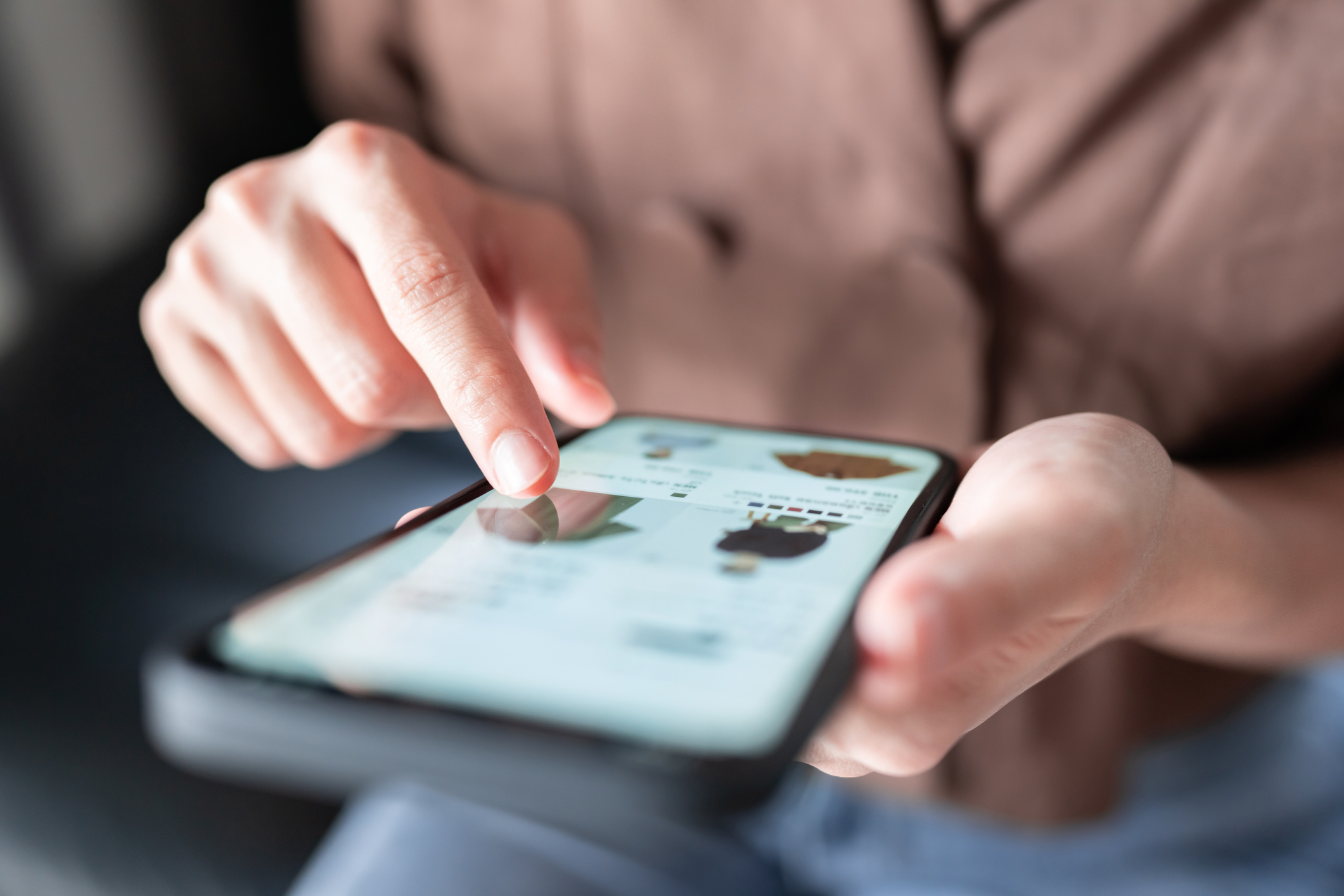 Let's dive into the world of 3PL logistics, learn about the 3PL definition, and find out how this kind of logistics service can not only make life easier for you and your team, but also how it can improve the quality of your shipping process.
What is 3PL Logistics?
What does 3PL mean, exactly? 3PL, or third-party logistics, is when ecommerce logistics processes are outsourced to a third-party company, including inventory management, warehousing, and fulfillment. Having third-party logistics makes business, particularly for those in eCommerce, easier. They provide the tools and infrastructure to automate retail order fulfillment and manage shipping, among other benefits we will get into later on.
Third-party logistics providers can help alleviate the pressures of a growing business because they can scale and customize their services to customers' needs.
Common reasons businesses' needs change and fluctuate in 3PL include:
Market conditions
Seasonality of the business
Varied delivery requirements
Scaling and growth of services
3PL companies often offer more than just logistics; they also offer value-added services like integrating parts of the supply chain.
Sometimes, these providers can be referred to as 4PLs, but that isn't exactly accurate. A 3PL looks after particular functions, like warehousing, transportation, or raw materials, and doesn't include these extra services in their business model. 4PL is similarly a third-party logistics provider, but encompasses the entire supply chain rather than just managing a few steps within the process.
Types of 3PL Services
There's no clear origin of the term third-party logistics, but companies began outsourcing inbound and outbound logistics services in the 1970s and '80s.
In the '90s and '00s, eCommerce exploded, and the term 3PL has become widespread in the business world, especially for merchants. This transformed what was formerly known as supply chain integration and warehousing solutions to the large industry it is today, offering a wide variety of 3PL services available today.
Commonly, 3PLs include the services as outlined in the table below.
3PL Service

How it Works

Receiving

Receiving inventory in a 3PL warehouse is the acceptance of incoming inventory followed by its storage on your behalf. Receiving and storing inventory is done differently by each 3PL.

Warehousing

Items are stored at the 3PL's facility. All SKUs have a dedicated location for storage, such as a shelf, a bin, or a pallet.




Not all 3PL warehousing is created equal; different 3PLs have different storage capacities. Ensure your 3PL has ample storage so that as your product line and order volume grows, it can scale accordingly.

Picking

Whether orders are sent by sophisticated tech or manual submission, the 3PL receives the order and begins picking it for shipment.

Packing

When all items in an order have been picked, it's time to get them securely packed for shipping. The packing materials used will depend on your 3PL's capabilities, your brand preferences, and the items being shipped.

Shipping

Depending on the 3PL, your order will either be prepped to be picked up by a carrier or an internal team will ship it themselves, usually by freight truck.
Why Use 3PL Services?
So why use 3PL services, really? What can they really do for your business that you can't just keep doing on your own or learn how to do on your own? And is it worth the cost?
3PL saves time, money, and improves customer service. And the numbers can speak for themselves.
More than three-quarters of shippers say using 3PLs has reduced logistics costs, and 86% say they've improved customer service by utilizing these services. These two metrics are important independently of each other, but together they tell an even more powerful story. It means you can improve your bottom line, as well as make your customers happier. Now that's a win-win if you ask us.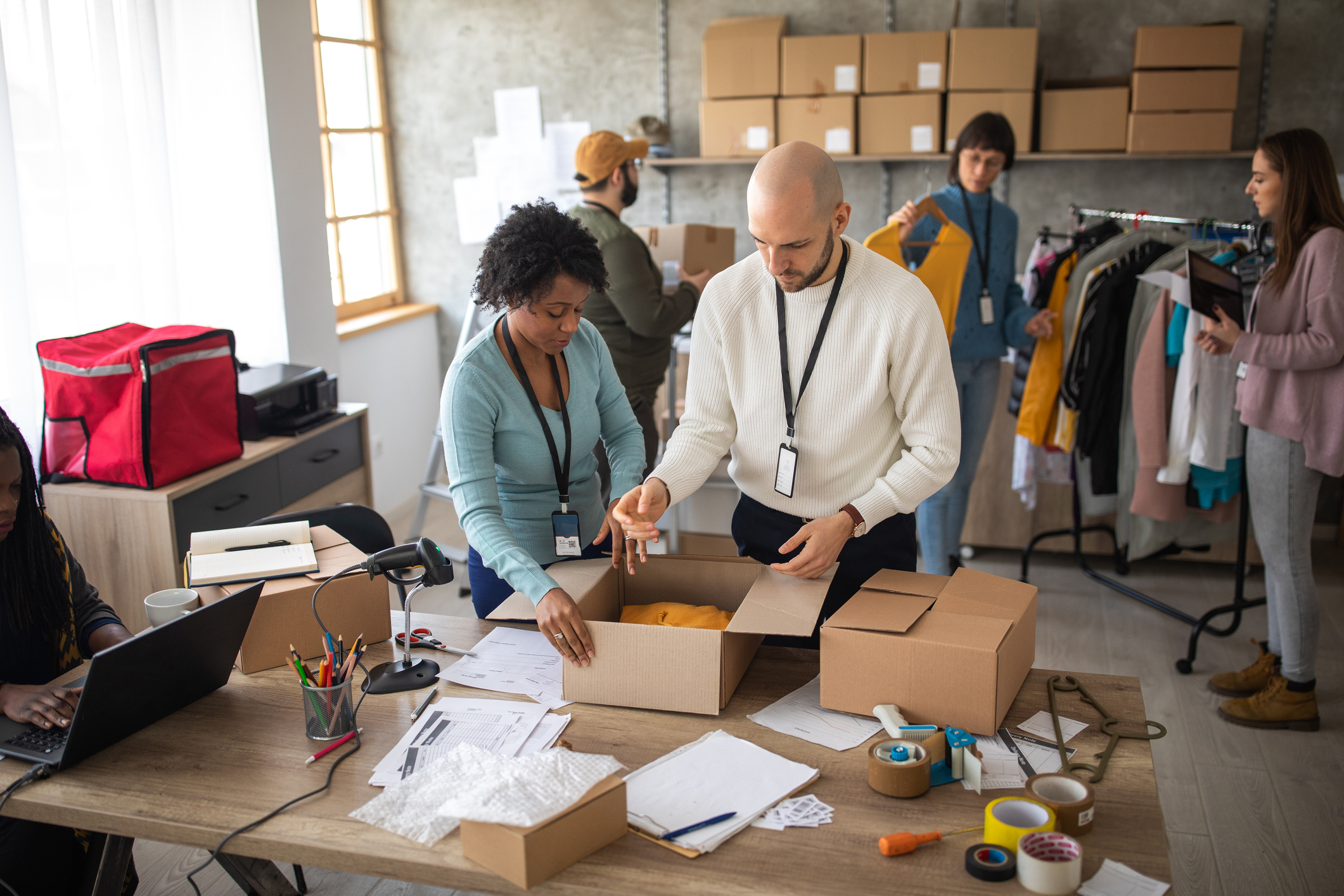 Another reason shippers should consider using 3PL services is if they have fluctuating shipping needs. When businesses don't have the capacity to have staff in house or their needs change throughout the year, for any of the reasons we mentioned earlier, it can be hard to have the facility and capacity to do it yourself. This is especially true as you scale up.
Benefits of 3PL
You can probably see numerous benefits to using 3PL providers based on what we've talked about so far. There's so many reasons to share the logistics load, and the specific benefits can often depend on the business you're in.
To keep things widely applicable to most shippers, we're going to talk about the following benefits of 3PL:
Time savings
Money savings
Customer service improvements
Improved efficiency
Benefit #1: Time Savings
We've said it before, but we'll say it again. You're busy. You don't have time to waste. And as a business owner you need to make decisions that create greater efficiency.
One decision you can make is to outsource your logistics. When you outsource your logistics to professionals with the expertise to avoid logistical headaches. That gives you time to focus on:
Product development
Forecasting
Customer service
Marketing
Sales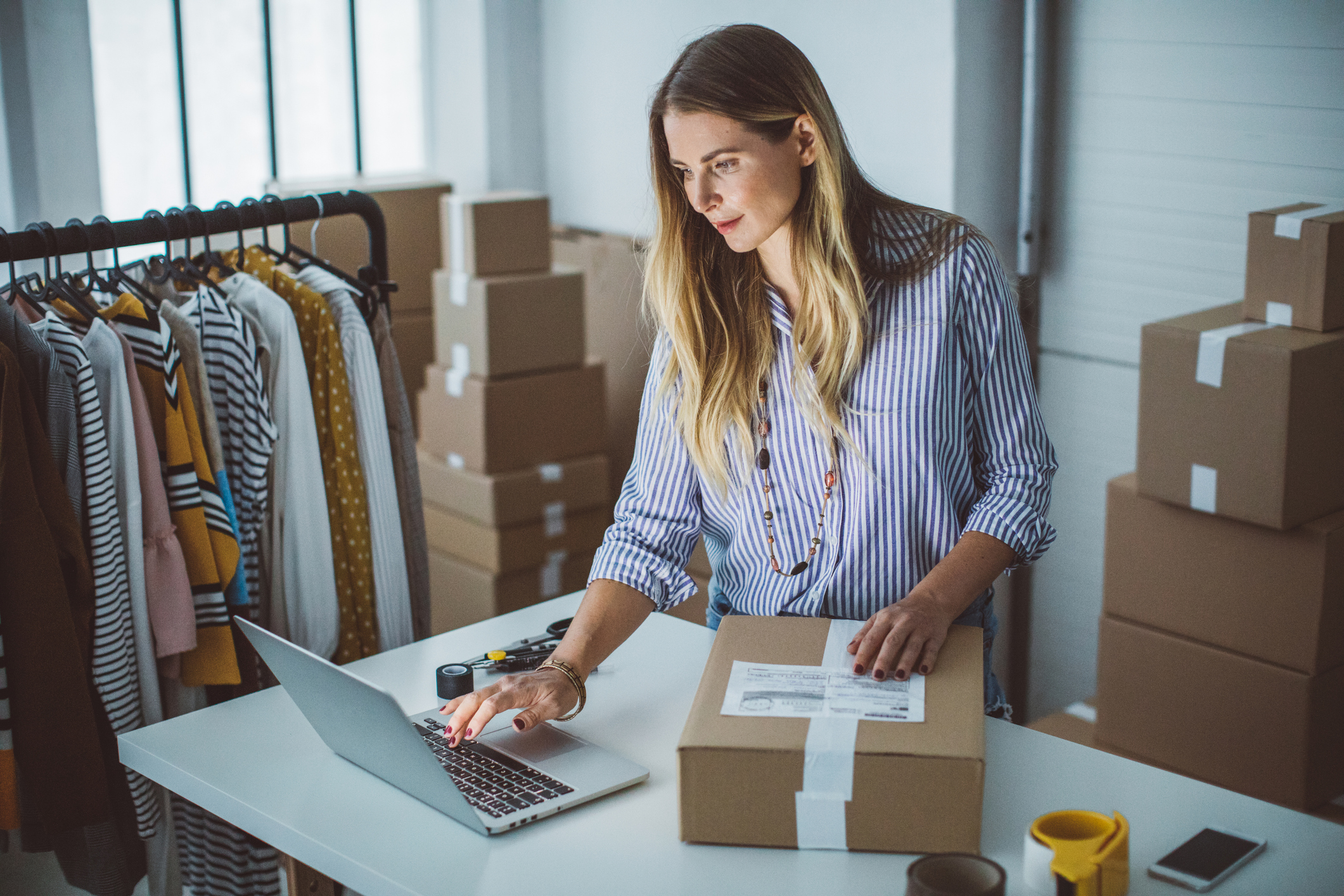 Let your 3PL take care of the rest while you focus on your business, allowing you to get the stuff you do best. But how do you decide what to outsource?
The activities most commonly outsourced by businesses to 3PLs are:
Domestic transportation
Warehousing
Customs brokerage
International transportation
Freight forwarding
Each business will have different needs that can be assisted with, and your transportation provider should be able to tell you what they offer, specifically logistics services.
Benefit #2: Money Savings
Since 3PLs are able to work with carriers on behalf of multiple customers, they're often able to get better rates than individual shippers by using their volume and frequency. By outsourcing logistics, you get the flexibility to invest in other areas of the business.
And when you consider that 64% of 3PL users agree that the use of 3PLs has reduced overall logistics costs, you know that's not just an empty claim.
The table below explains some of the ways that a 3PL logistics company can save you money.
| | |
| --- | --- |
| Element of 3PL Outsourcing Saving Money | How it Saves Money |
| Warehouse & Equipment | Provides warehousing space and long-term contracts with centers at low costs |
| Strategic Partnerships | Work with many carriers and take advantage of the combined volume and order frequency to offer the best price |
| Specific Solutions | Provide solutions tailored to your specific needs and budget. |
| Insurance | Loss or damage to 3PL freight is covered by 3PL insurance |
Benefit #3: Customer Satisfaction
The saying goes – only one thing matters in business, and it's customer satisfaction.
If you don't have happy customers, you won't have a profitable business, or much of a future.
In light of the fact that 73% of shippers and 95% of 3PL providers agree that the use of 3PLs has improved service to shippers' customers, it makes sense why businesses might turn to 3PLs to alleviate customer satisfaction pressures.
But why exactly does 3PL help improve customer satisfaction?
The primary reasons 3PL gives you a leg up in customer service are outlined in the table below.
| | |
| --- | --- |
| Reason 3PL Improves Customer Service | Description |
| Excellent service | Optimizes inventory to fulfill orders from multiple sources and the best practices |
| Visibility and order accuracy improved | Allows you to keep real-time inventory available to your customer |
| Low-cost, fast delivery | Improve your order processing and locate fulfillment sources closest to customers |
| Providing responsive service | Flexible resources (space, labor, technology, locations) allow for increased order volume |
When you cater to your customer's needs, they feel a greater sense of satisfaction. And in a competitive, global landscape, getting the competitive edge is always the goal.
Benefit #4: Efficiency
Operations are what third-party logistics companies do. In the competitive landscape, they need to be the best at what they do. The pros in this field keep up with all the latest industry trends. So it's no surprise that they can make things a little easier and more efficient if you utilize their services.
As a matter of fact, 73 percent of third-party logistics users say they improve logistics effectiveness with 3PL companies.
Nobody can be an expert in everything as a business owner or operator. You're still responsible for all the management, costs, and accountability even if you hire a highly trained operations manager.
Let a group of professionals like Moto handle the hassle, while you improve your logistics. By putting operations in the hands of 3PL professionals who are highly skilled and proficient in the industry, you can create greater efficiencies in your business.
Tips for Choosing a 3PL Company
Before you pick up the phone and choose from one of the many 3PL companies out there, you need to make sure you know a few things about your own needs, and what to look for in a 3PL provider.
We're going to get into specifics in a moment, but here are the tips for choosing the top 3PL companies:
Make sure the company you are considering has plenty of reviews from several sources before you sign on the dotted line
Find a provider that meets your particular needs now, and in years to come as you grow
Ensure your company will be honest, upfront, and transparent with you
Find a 3PL provider that has kept up with today's seamless technology
Make sure your 3PL partner is reliable and financially sound
These will help you avoid a dud and make sure your business is protected from the problems that can often arise when you have a mismatch between your needs, wants, and expectations and what 3PL companies can provide.
Tip #1: Ensure You Read Reviews
Owning a business has its challenges. Then you have to learn about shipping and logistics, so you're bound to get frustrated. The challenge isn't just managing inventory and hiring the right amount of staff--it's also creating relationships and creating a roster of providers for your different needs.
That's why so many businesses use 3PL companies. 90% of Fortune 500 companies outsource logistics and supply chain services to third parties. But you can't just trust anyone as your 3PL.
Consider these things when looking for a 3PL provider:
Reviews (online or otherwise)
Personal recommendations
A listing from a membership body like CTA
Testimonials from the provider
By looking for tools that let you know others' experiences with a company, you can make sure you're working with reputable carriers like Moto and avoid bad interactions with 3PLs that aren't looking out for your best interests.
Tip #2: Look for a match to your needs
We've talked about how your business can fluctuate, but consider now how that impacts your logistics. In busy seasons, it can be a scramble (think eCommerce merchants after Black Friday). In slower times, it can be hard to justify the size of your workforce.
That's why you should choose a 3PL to help you become more agile – but that provider needs to have the resources to be agile enough to move and grow with you.
3PL providers will offer different service levels, prices, speeds, and other services depending on their size. As a general rule of thumb, the bigger a company is, the more services it can offer. In addition, larger brokers are going to offer you the most variety and geographic coverage, as they are likely to have more relationships with providers than a smaller company.
That's not to say you need to hire the biggest 3PL company on the block, thinking they're the best.
Instead, finding a 3PL provider who meets your needs is essential.
The table below shows some types of 3PL providers.
| | |
| --- | --- |
| Type of 3PL Provider | Services Offered |
| Standard 3PL Providers | Provide only basic logistics at this level. Will complete storage and transportation of your products, and a bit of 3PL distribution, depending on your requirements. |
| Service Developer 3PLO | Offers support for IT, security, and product tracking, as well as basic logistics services. |
| Customer Adapter 3PL | Different from other 3PLs because they take over and run a partner company's logistics operations. |
| Customer Developer 3PL | Takes over the logistics operation and adapts their own. The 3PL becomes the entire logistics department, rather than just offering services. |
Make a list of the things you would like to outsource, and compare them to the table above to help guide your research if you're just starting out. If you're evaluating alternatives, ensure the list of services they can provide lines up with your own list of needs before proceeding.
Tip #3: Search for transparency
Nothing creates more distrust than hidden fees. And even when quotes don't intentionally underestimate the cost of services from your 3PL, it can create a large amount of frustration for you as the business owner or operator.
The experience won't exactly make you want to use those services again. You may end up frustrated, annoyed, and in the hole. Consider how one estimate for the cost of goods sold, like shipping, can impact your profit. If you spend too much on 3PL shipping, you could lose money on an order you had hoped to make.
Whenever you work with 3PLs, make sure they're transparent about the pricing and give you a fair quote. Get a grasp of any extra fees and pricing guidelines you need to be aware of before you start. That way, you avoid the pain of misquoting.
Tip #4: Look for Tech
Tech propels businesses forward in today's competitive landscape, especially for eCommerce merchants. You can't waste your time on someone who's using outdated tech to get the job done.
Consider this. You are using 3PL for order fulfillment purposes. They require you to manually submit orders to them because their technology doesn't allow for automated order submission. This creates delays, frustration, and ties you to exporting order data and submitting it to a 3PL provider. On the other hand, a 3PL provider who has automated order importing or direct integration with your order system can be hands-off and pain-free.
Another example of important tech implementation is ensuring you can track your shipment with ease. At Moto, we offer you the ability to track your freight with a few simple clicks, via a daily email update, or by submitting a manual request. That way, you can keep tabs on your shipments with ease, the way you like it.
The right tech will make the whole process seamless, not just between you and your customers, but also between you and your suppliers. When your operations advance, you might need it even if you aren't at that stage right now. So prepare early and choose a scalable 3PL provider now.
Tip #5: Stability is Key
When you're looking to bring someone in as a partner in your business, you need to make sure you can trust them to help take the business in the right direction. So of course, you'll look for a stable and reliable partner, not one that is here today and gone tomorrow.
Well, a 3PL is really a business partner in many ways, and you should look for a provider that is able to remain standing strong next to you, even in challenging times.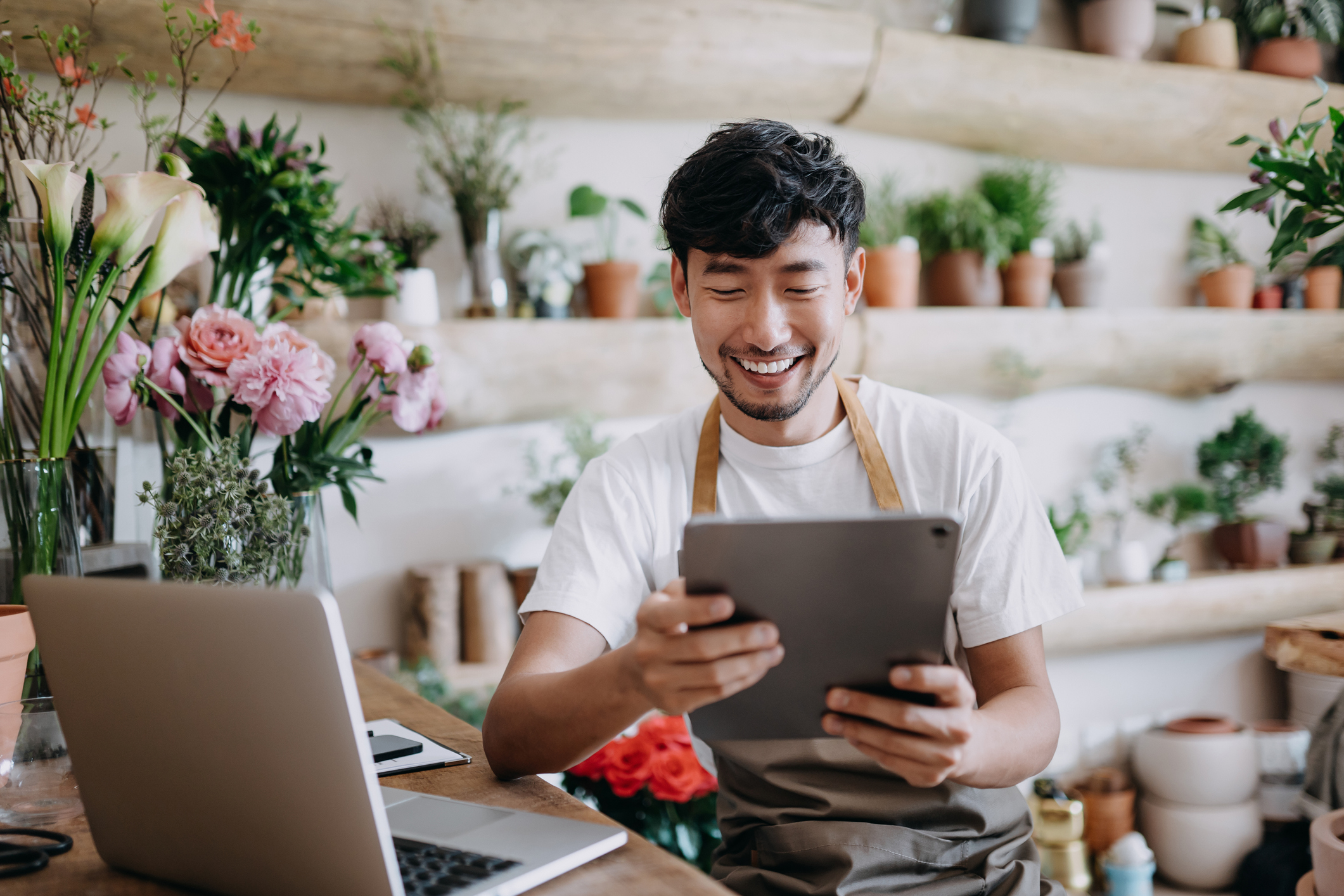 Consider what it would be like if your 3PL logistics provider suddenly went out of business. It means you've got to stop operating while you look for another option. Even if it's temporary, you'll lose business.
That's why this makes the list of one of the things you need to consider in a 3PL provider. Looking for a financially sound 3PL is key, since your business becomes dependent on another's.
FAQs
Let's go through some of the most common questions we get asked about 3PL services.
What is 3PL Warehouse?
A 3PL warehouse provides a full range of eCommerce fulfillment services. This can include warehousing, order processing, and shipping and receiving. Many 3PL warehouses provide other services. These can include customer support, returns processing, and customization.
Think of a 3PL warehouse meaning as having access to the space and resources of your own warehouse without the cost and hassle! It allows you to tap into the scalability of more facility space and allows you to grow your inventory without having to actually manage it.
3PL warehousing is just one aspect of the third-party logistics that can be a part of the overall 3PL solution.
What Does 3PL Stand For?
3PL stands for third-party logistics. 3PLs offer outsourced logistics services, which involve essentially anything involving procurement and 3PL fulfillment companies. It's a broad term that refers to anything that involves managing, storing, or shipping things.
Every 3PL provider has a unique service offering to meet the needs of its customers. Always be sure you understand which services are being offered to you before proceeding with any provider. Choosing a reputable provider that can offer you the right services for your needs is an essential first step in any 3PL solution.
What Are 3pl and 4pl Differences?
3PL companies and 4PL have a few key differences. In 3PL, the manufacturer still has control over their supply chain, but outsources their transportation and logistics to a third party. 4PLs, on the other hand, manage and organize the whole supply chain for manufacturers and wholesalers. 4PLs are the one-stop shop for operational support and vendor communication.
As a result, logistics processes for businesses are streamlined, since the 4PL takes on the strategic operations role.
Conclusion
Understanding how to leverage 3PL companies to improve efficiency in your business is as simple as knowing you can take work off your plate, and leave it with an expert who can do it faster, cheaper, and better than you can. That way, you make time for what you know how to do best, and leave the rest to professionals.
Professionals like the Moto team.
We can take care of your transportation needs, and offer 3PL solutions like:
Dry van & flat deck trucking solutions
Customs brokerage
Container de-stuffing and cross-docking
Local deliveries
Container shipping
Consolidations and intermodal transport
Freight forwarding and other 3PL management
So leave it to us to take care of your third-party logistics needs. We can get your ship where it needs to go – on time, damage-free.
Get in contact with one of our team members to get started, or request a quote online if that's more your style.